Time to read: 3 minutes
Have you ever wondered if a Trader Joe's non-alcoholic wine exists? The short answer is, it's hard to tell but probably no.
We've all heard about the (in)famous two buck chuck but what about non-alcoholic wine? Well, for years Trader Joe's carried Ariel Dealcoholized Cabernet Sauvignon. This oak-aged red was pretty regularly well-reviewed and kind of famous within the N/A wine drinkers community.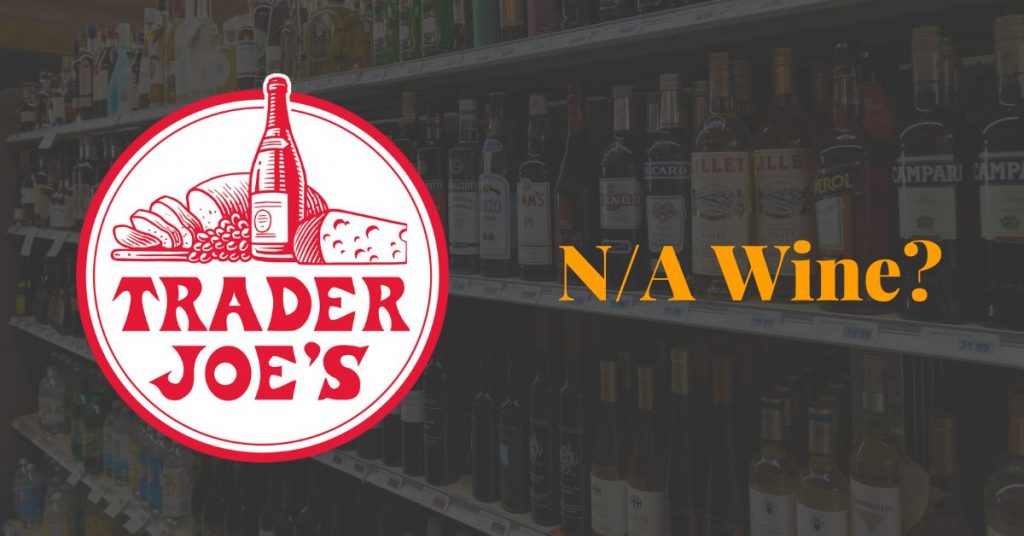 We'd like to say that all is well in the non-alcoholic wine-loving Trader Joe's shopping world, but the current status of this N/A wine at Trader Joe's is a bit of a mystery.
Their website has no mention of the wine, and all online conversation around the wine's current status in Trader Joe's is years old. An in-person inquiry led to a quick "no, we don't have any non-alcoholic wine". But that's only one store on one day and may not be the case in all locations.
If you're really desperate to try out the sasquatch like trader joe's non-alcoholic wine Ariel Dealcoholized Cabernet Sauvignon, your best bet is to order some online. You can order a bottle form the comfort of your home.
Non-Alcoholic Sort Of Wine At Trader Joe's
While we can't officially confirm nor deny the existence of a real non-alcoholic wine at Trader Joe's they do carry another sort of wine, sort of grape juice drink that is often mentioned in conversations of non-alcoholic drinks at TJ's.
Trader Joe's Sparkling White Grape Juice Chardonnay is made from white grapes and has a Chardonnay flavor. It's also carbonated, which gives it a sparkling taste.
The reviews are definitely mixed for this drink. Some love it, some hate it. We suspect that those who hate it were expecting it to taste like wine (it's not really wine).
One reviewer said that this wine tastes like "a very watered-down version of chardonnay." If you're looking for good non-alcoholic wine, this might not be the right choice for you.
Another reviewer said that this wine is "nice and tart," and has a "good grape flavor." They said that it was a good substitute for drinking alcohol and that it's a good value for the price.
The one thing that's certain is it's cheap enough to give it a shot if you happen to be in the store. It sells for $2.99 a bottle.
Keep a few bottles on hand for drop in party goers.
Trader Joe's Non-Alcoholic Beer
Just like the Ariel wine myth, we haven't been able to confirm on a consistent basis that Trader Joe's carries non-alcoholic beer. 
In 2020 they carried Gerstel. And they've been know to carry O'Douls. We are hopeful they're in the process of making their own N/A wine and beer. 
"We can neither confirm nor deny we are making our own N/A drinks" – A TJ's Spokesperson
Trader Joe's Non-Alcoholic Wine FAQs