Planning to have a sober Thanksgiving with friends and family? The holiday season, which is a time for happiness and celebration, officially begins on Thanksgiving. At this time of year, drinking is very common.
According to statistics from American Addiction Centers, the highest recorded cases of alcohol consumption occur between Thanksgiving and New Year's Day. For those attempting to remain sober on Thanksgiving, this presents a difficulty. 
According to the Distilled Spirits Council of the United States, the $49 billion a year distilled spirits sector makes a fifth of its revenues in the month from Thanksgiving to New Year's. Even those who consume alcohol moderately tend to drink more during the long weekends around holidays due to the intense temptation.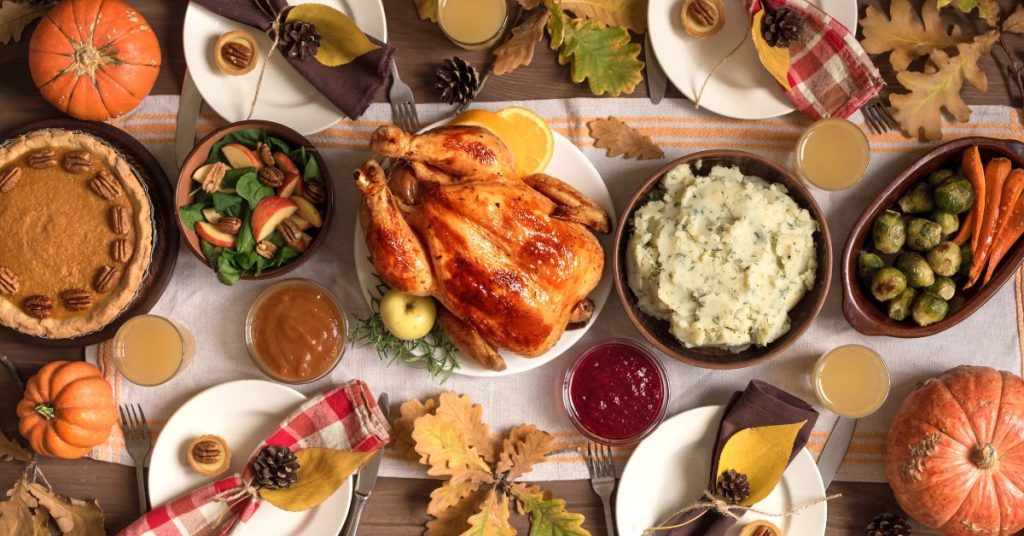 Thanksgiving can look a lot different this year, though. Here are some tips and tricks on preparing for a sober Thanksgiving!
Be wary of the events you attend
You can receive invitations to several Thanksgiving gatherings, which is wonderful! However, you should only visit the places where you are confident in your comfort level. It is preferable to stay away from a party if you are certain a particular group intends to party the night away. 
Instead, choose to attend a sober party and hang out with individuals who support your preferences so that you won't feel forced to drink. It can be advisable to host your own party if you know you won't feel at ease at any gathering. By doing so, you can manage the situation and enjoy yourself with sober friends and family.
Host your own Thanksgiving party
One method to have a sober Thanksgiving is to host your own gathering. Only a select few guests who you are sure won't mind a sober Thanksgiving party should be invited. It can be a couple of your pals or members of your close family. You may even organize a Thanksgiving get-together for a few of your pals going through rehab.
If you're hosting, you may decide how things will go and make sure to stick to your sober Thanksgiving goal. You decide who attends and how the afternoon is spent. This is a fantastic strategy to minimize the stress that comes with the unknown or unexpected and keep your gathering modest.
Inform people that you're not drinking
Let people know in advance if you plan to attend a Thanksgiving gathering that you won't be drinking. If you aren't open about your recovery, you don't have to tell everyone there. Keeping a few people informed will lessen the pressure on you to get a drink. You can be held responsible for your sobriety by others who know.
To help you more on this, check out our blog on Ways To Avoid And Say No To Alcohol.
Have an excuse or escape plan
Making a strategy before Thanksgiving is the greatest way to stay sober. What plans do you have for a sober Thanksgiving? Where are you headed? With whom will you spend it? Don't leave making decisions until Wednesday evening or Thursday morning!
We sincerely hope you never need to utilize your escape strategy, but it's always a good idea to think of a courteous, graceful method to get out of a tight spot. No matter how close you are to someone, you have every right to leave a gathering if it causes you discomfort. Speak with the person who will be your emergency contact for the night and ask them to think of an "emergency" so you have a reason to leave.
Informing everyone in advance that you have another gathering to attend later that day is another straightforward approach to leaving a situation before it gets out of hand. This advice is useful when you know that you won't be able to maintain your social skills during the full event.
BYOB (Bring your own beverage)
The ideal scenario is for hosts to provide non-alcoholic beverages for non-drinking visitors. Sadly, not everyone can actually remember this specific detail. However, this does not imply that you cannot enjoy yourself and have a wonderful time! 
Some party hosts mistakenly think that everyone will be drinking, and a guest forgetting to offer non-alcoholic beverages may not be intentionally intending to cause trouble. You can prevent this accident by politely reminding the host to provide alternatives to alcohol.
Bring a premixed Negroni or bring the fixins and mix it at the party! Be prepared to share.
Sober Drink Ideas for Thanksgiving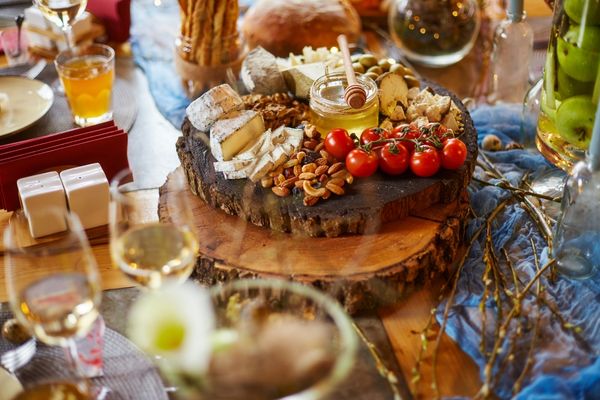 Bringing your own N/A drink to a gathering is acceptable. The following non-alcoholic beverages go well with any sober Thanksgiving meal:

You would be amazed by how many people would like to drink a N/A beverage and spend their time sober with you if you bring enough to distribute around. Try making a refreshing Thanksgiving Mocktail with this tutorial: