There are many options available for non-alcoholic Sauvignon Blanc. We are absolutely spoiled for choice because winemakers have created such wine in some of the world's top Sauvignon Blanc wine locations. But it might be difficult to know where to start with so many possibilities available.
In this article, we'll introduce you to the top non-alcoholic Sauvignon Blanc options and explain what foods to serve them.
How Is Non-Alcoholic Sauvignon Blanc Made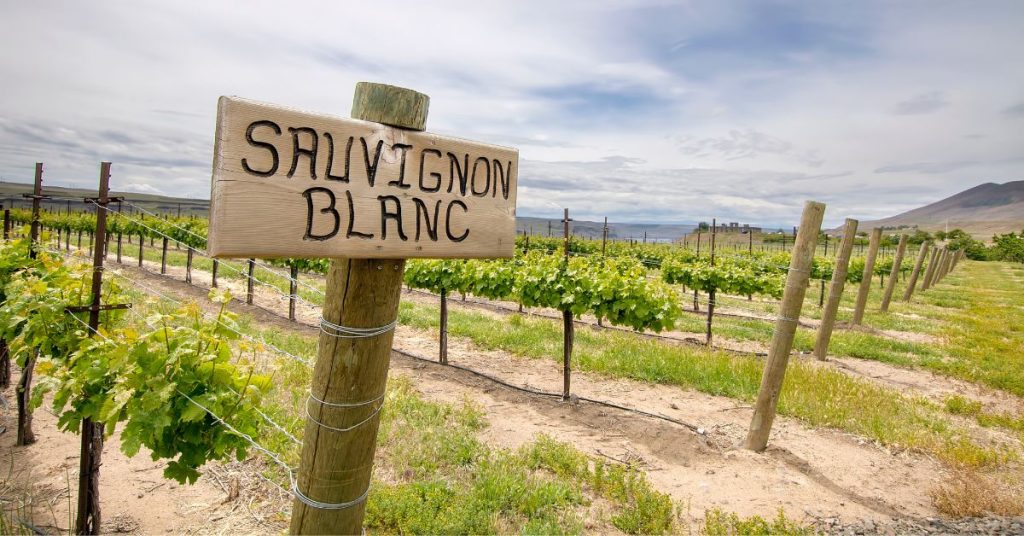 It's not as complicated as it sounds, but it's vital to be aware that many wines sold as "alcohol-free" are just grape juice. Real alcohol-free wines go through the complete vinification process (fermentation, maturing, etc.), then have the alcohol removed during the de-alcoholization process.
The primary distinction between the two – grape juice and alcohol-free wine – is that the latter has been fermented, aged, and fully vinified before having its alcohol content removed before being bottled, whereas the former has undergone neither vinification nor contact with yeast and is therefore simply unfermented grape juice.
There are primarily two methods for modifying wine to eliminate alcohol. Vacuum distillation, which warms the wine and causes the ethanol to evaporate, is the most common method of alcohol removal. High-quality makers of alcohol-free wine take great care to heat the wine to the bare minimum (about 35 degrees Celsius), which permits evaporation to occur without frying the wine. The outcome is a real, taste-alike "wine" with an ABV of no more than 0.5 percent.
Reverse osmosis is the second method for de-alcoholizing wine. Although this method has been demonstrated to work, it could be more environmentally friendly because it uses a lot of water. Moreover, the extracted ethanol is too diluted for other uses. 
The earlier method, vacuum distillation, allows wine's ethanol to be extracted and used to generate other products, making it a considerably more environmentally friendly option.
9 Of The Best Non-Alcoholic Sauvignon Blanc on The Market
Drinking a non-alcoholic Sauvignon Blanc is a great way to cap off a night of drinking a glass of your favorite wine without sacrificing the quality of your experience; whether you are starting a dry January (or any other sober month), you've given up drinking alcohol permanently, or you just want to try a weeknight glass of wine that will leave you feeling healthy and bright in the morning. 
Below is a list of 9 of the best non-alcoholic Sauvignon Blancs that you should try.
Surely Non-Alcoholic Sauvignon Blanc
Like a diamond, it is clear, pure, and brilliant. Citrus flavors dominate this dry, finely balanced, non-alcoholic Sauvignon Blanc with sweet apple and pear undertones.
Surely is committed to producing classy, stigma-free non-alcoholic wines from the best Californian vineyards. In cooperation with the best winemakers in Sonoma's Creek Valley and Russian River Valley areas, they develop and de-alcoholize their Sauvignon Blanc. 
The wine's inherent flavors, aromas, and antioxidants are all retained during the process. Even esters, a naturally occurring flowery scent produced after fermentation, are present in this sauvignon blanc.
Giesen 0% Sauvignon Blanc
Award-winning winery Giesen is in New Zealand's South Island's renowned Marlborough area.
An alcohol-free version of Giesen's premium full-strength Sauvignon Blanc wine is the Giesen 0% non alcoholic wine, Marlborough Sauvignon Blanc.
An indication that their non-alcoholic Sauvignon Blanc is just as wonderful as their original Sauvignon Blanc is that they won Best Winemaker at the Winepilot Zero Alcohol Wine Exhibition.
A fresh lime and lemon shortbread scent can be detected in this non-alcoholic Sauvignon Blanc. It finishes clean and dry with a hint of the familiar Sauvignon Blanc acidity.
This is one of the greatest non-alcoholic wine selections if you're committed to staying with a low-calorie wine. Giesen 0% Marlborough Sauvignon Blanc has 80% fewer calories per 100 ml—13—than a standard, alcoholic Sauvignon Blanc.
Here's a review of Giesen 0% Marlborough Sauvignon Blanc by The Curious Sober on YouTube:
Giesen is the winemaker behind Ara Zero and the Giesen 0% line of wines. The Marlborough region produces Ara Zero Sauvignon Blanc, which possesses all the traditional characteristics of a Marlborough Sauvignon Blanc. Ara Zero Sauvignon Blanc was recently voted Best Non-Alcoholic Wine and Best Non-Alcoholic White Wine at Winepilot Zero Alcohol Wine Exhibition, demonstrating the success of this non-alcoholic beverage.
Blackcurrant and a trace of fresh herbs may be detected in the smells of Ara Zero Sauvignon White. Grapefruit notes, layers of passionfruit, and pineapple can also be found on the palate. In the last stages of blending, a small amount of Marlborough Sauvignon White grape juice is added, creating a rich and luscious mouthfeel.
Ara Zero Sauvignon White is good for your body and your taste buds because it has 23 calories and less than 0.5% alcohol by volume per 125ml serving.
Edenvale Verdejo Sauvignon Blanc
Edenvale is regarded as a pioneer in the non-alcoholic wine industry because it was the first Australian company to produce only alcohol-free wines. This Spanish-produced Edenvale Verdejo Sauvignon Blanc blend is a part of the company's Expedition Series.
In addition to tropical notes, this Verdejo/Sauvignon Blanc non-alcoholic wine combination also has fennel and grapefruit aromas. Anticipate a flavor that has good depth and a texture that is sharp and energizing.
This non-alcoholic wine is a fantastic, cost-effective choice. It has a lot of flavors and is slightly sweeter on the palate than the Giesen and Ara wines mentioned above, but it is still on the scale's dry side. Edenvale wines are created in Australia by a winery that only makes alcohol-free wines, making it possible to provide a premium product at a competitive price. This wine has a 0.5% ABV and 26 calories per 125ml serving.
Wolf Blass Zero Sauvignon Blanc
Wolf Blass is a well-known winery and an award-winning producer, and it is based in the Barossa Valley, one of Australia's most well-known wine-growing areas. The Wolf Blass zero series draws on over 50 years of winemaking expertise. The best South Australian Sauvignon Blanc grapes are used to create Wolf Blass Zero Sauvignon Blanc, which is then gently de-alcoholized.
Wolf Blass Zero Sauvignon Blanc has delicious flavors like tropical fruit and lemon, along with grassy scents of cut grass. One of the greatest possibilities for non-alcoholic dry white wine, it has a crisp, refreshing taste and a dry profile. This non-alcoholic wine has only 17 calories per 100 cc of calories and no added sugar (1.5g per 100 ml).
Eisberg Alcohol Free Sauvignon Blanc
One of the oldest brands on the market, Eisberg has been producing non-alcoholic wine since the 1990s. Despite producing its wine in Germany, Eisberg is now the UK's most widely used non-alcoholic wine brand. According to Good Housekeeping magazine's latest poll, Eisberg Alcohol-Free Sauvignon Blanc is the best affordable alcohol-free white wine.
In the European tradition, Eisberg Alcohol-Free Sauvignon Blanc has undertones of tropical fruit and strong gooseberry flavors. It has a sharp taste, and light texture and is reviving. The 100 ml serving of this non-alcoholic wine contains 23 calories and 5g of sugar. It is also vegan-friendly.
1920 Wines Non-Alcoholic Sauvignon Blanc
South Australia-based 1920 Wines is a small, family-owned winery. Since its establishment in 2021, they have gained a reputation for having the greatest non-alcoholic white wine Australia offers. The Sauvignon Blanc grapes used to make the non-alcoholic 1920 Wines Sauvignon Blanc were harvested around dusk.
This wine is not alcoholic but has all the qualities of a Sauvignon White. It boasts flavors reminiscent of a tropical fruit salad, a well-balanced texture, and a touch of reviving acidity towards the end. It is vegan-friendly and only has 2.7g of sugar per 100 ml. It has less calories than a typical Sauvignon White at 20 calories per 100 ml.
In South Africa's rich vineyards, Lautus, Latin for pure, exquisite, and opulent, produces non-alcoholic wines. Before de-alcoholization, a labor-intensive, conventional winemaking procedure is used to ensure the wine is as rich and satisfying as its alcoholic cousin. The Sauvignon Blanc grapes make Lautus Savvy White grow in chilly climates. While the remaining grapes are collected at their pinnacle of ripeness, some are selected early to produce the best acidity. To preserve the aromas and flavors of the wine and eliminate the alcohol, the wine is passed through a gentle spinning cone technology twice.
This Sauvignon Blanc has a traditional citrus and tropical fruit aroma palate and is revivingly acidic. It goes well with light, herbal foods, green vegetables, or as an aperitif. 
80% fewer calories than wine with alcohol. Lautus non-alcoholic Sauvignon Blanc has 16 calories per 5-ounce serving compared to an average of 120 calories for 5 ounces of alcoholic Sauvignon Blanc.
Weingut Eins Leitz, regarded as one of the best wine producers in the nation, has made it his life's mission to spread the charisma of Germany's vineyards throughout the rest of the world.
Thus, Leitz x Boisson Blanc is a non-alcoholic white blend from Rüdesheim. It's a lovely combination of clear, fresh flavors. It is suitable for a wide range of mild meal pairings due to its traditional palate.
The appearance is a light yellow-green color. A palate of citrus, lime, carambola, and hints of gooseberry is surrounded by a dry, lingering finish and is presented by aromatic herbs, honey, and gooseberries.
The Unexpected Characteristics Of A Non-Alcoholic Sauvignon Blanc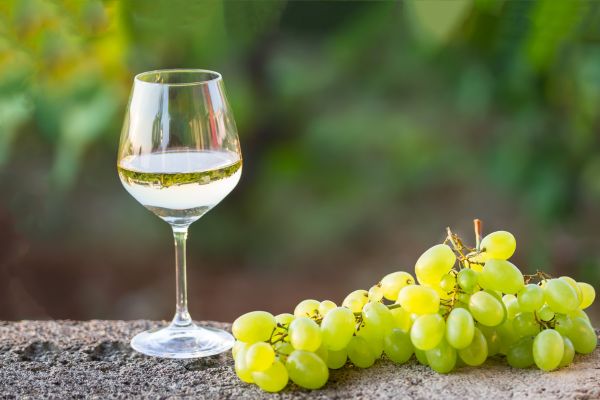 The same grapes used to make Cabernet Sauvignon make Sauvignon Blanc, but without the tannins and substantial body that come from re-incorporating the grape skin during fermentation. Thus, non-alcoholic Sauvignon Blanc has the dry depth of a non-alcoholic Cabernet Sauvignon but is light and crisp enough to go well with the foods we often go toward in the spring and summer. 
Non-alcoholic Sauvignon Blanc has prominent citrus notes, including lime, in addition to fruits like peach, green apple, grapefruit, and passion fruit. A sauvignon will be fruity and crisp, but it will always be sweet. There are hints of lemon, bell peppers, and sometimes the aroma of recently cut grass, and it ends with a buttery flavor.
Like its alcoholic counterpart, non-alcoholic white wine is best served chilled, and Sauvignon Blanc is no exception. It works well in a white sangria since it is one of the drier non-alcoholic wines; it can withstand the sugar and fruity ingredients of a traditional sangria recipe without becoming overly sweet.
A Guide to the Ultimate Food Pairings
Any environment where alcoholic wine should be served is the perfect place to enjoy alcohol-free wine. Simply open a bottle when you get home from work for a refreshing happy hour or to go with your preferred meals.
The flavors of non-alcoholic Sauvignon Blanc complement rich, herbaceous, tangy, and creamy dishes. Therefore consider ripe, soft cheeses, shellfish, hot cuisine, chicken, and salads from the summer.
Cheese
With the dry flavors of a Sauvignon Blanc, soft cheeses like brie or camembert go well with crackers like water crackers or flatbread. But, given these cheeses' slightly salty and sharp flavors, adding a fig or tomato jam balances the palate well. Feta and chevre, both a touch tangier, are enhanced by the zing of a non-alcoholic sauvignon blanc.
Greens
The crisp, light, fresh Greek salad pairs wonderfully with this non-alcoholic white wine. Greek salads contain ingredients like cucumbers, tomatoes, olives, feta, and onions softened in lemon.
Chimichurri
You can also try a chimichurri spread on sourdough if you like spicy meals. Chimichurri is similar to a pesto prepared from a greater range of herbs. An excellent chimichurri has a kick from the shallots, garlic, parsley, cilantro, vinegar, and jalapeno. 
Seafood
Non-alcoholic Sauvignon Blanc pairs well with shrimp scampi with baby peas or snow peas because the delicate shrimp, cooked in aromatics like garlic and shallots, is not overpowered by the wine. 
The fundamental tenet is that food should match the taste and lightness of wine to pair well with it. So, fettuccine alfredo with scallops and a salad pairs well with Sauvignon Blanc because of the alfredo's buttery, creamy flavors and the wine's undertones of lemon. The experience is completed by serving a lovely vinaigrette-dressed salad.
Pesto also pairs nicely with non-alcoholic wines like Sauvignon Blanc, like chimichurri. Traditional pesto on pasta is fantastic, but salmon crusted in pesto and served with asparagus is especially good since it has the body and complexity to overcome the pesto's herby spice and the fish's heartiness. A non-alcoholic Sauvignon Blanc is a perfect accompaniment to salmon since the Cabernet Sauvignon grapes that make them so rich are also used to make them.
For similar reasons, fish tacos with lime and mango salsa complement this non-alcoholic wine well. The lime and mango highlight the common flavors of the tacos and the wine, while the fish has the same level of delicacy.
Chicken
Roasted chicken with lemon and salt is a delightful way to lighten up a typically hefty dish, and it goes well with fruity wines. It's surprisingly easy: sprinkle the chicken cavity with sea salt, then insert a lemon slice. Dry, butter, and salt the skin after that. Roast the chicken as you normally would, and you'll discover that the wine pairing is excellent since the lemon flavor permeates the food beautifully.
Healthier non-alcoholic wines are becoming more and more prevalent, and some even outperform the competition in terms of taste and overall health. However, getting a good non-alcoholic wine can be difficult, and even the best wines with the alcohol removed from them will likely taste and feel different from wines with alcohol at full strength. 
Fortunately, we have already done the work for you by listing a selection of delectable non-alcoholic Sauvignon Blanc alternatives that are available in the market.
Non-Alcoholic Sauvignon Blanc FAQs