Are you looking for reviews on Surely non-alcoholic wines to get insights about the brand? You're in the right place. This article will talk about Surely's history, the founder's story, and its different variations of non-alcoholic wines.
For whatever reason, Surely non-alcoholic wines are on a mission to offer a substitute wine choice to individuals who choose not to consume alcohol. They guarantee a refined experience without requiring you to give up on taste or health. Surely non-alcoholic wines are definitely the cleanest ones you'll find made with natural ingredients.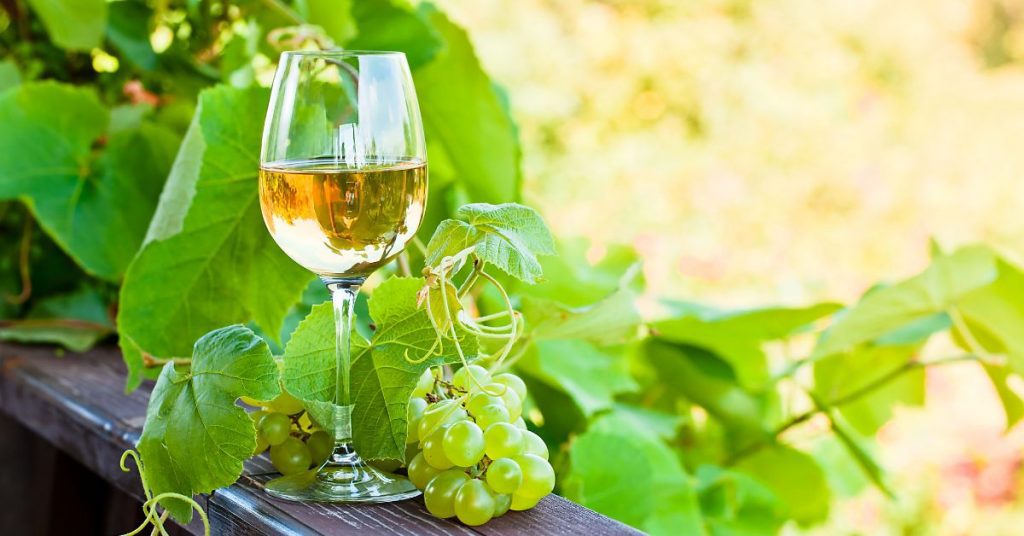 Ryan and Justin, the co-founders of Surely, were looking for a way to interact comfortably without compromising their work or health. After examining a variety of alcohol substitutes for two years, including mocktails, non-alcoholic wines, and drinks with low alcohol by volume (ABV), they found that most of these drinks included shocking amounts of sugar. 
So, while having lower ABV, these substitutes still gave them headaches and hangovers. At that point, they realized they needed to develop a superior and significantly healthier alcohol substitute.
Surely non-alcoholic wines are produced using only organic, natural ingredients. You are welcome to enjoy Surely even if you follow a diet or dietary plan because they are both gluten-free and keto-friendly. 
Ryan and Justin teamed up with some of the best winemakers in Sonoma, where they only utilize the best grapes found in California. The best part is that every wine in Surely's lineup has the same health benefits as conventional wine without any of the drawbacks.
They start by gently de-alcoholizing an alcoholic wine as the first step in their winemaking process. Small amounts of the juice are blended into the de-alcoholized wine to enhance the flavor and heighten the scent. A well-balanced wine that everyone can enjoy is the end product.
Surely's Winemaking Process
Surely produces non-alcoholic beverages that taste like real wine and swiftly earn its reputation. Additionally, only the best grapes from California are used to make their array of wines, including Sparkling Rosé, Cabernet Sauvignon, Pinot Noir, Sauvignon Blanc, and more. 
We'll go into the in-depth production process of Surely non-alcoholic wines.
Premium Grape Sourcing –

Grapes from prestigious Californian locations provide the foundation of the Surely blend. The Pacific Ocean is nearby, which contributes to the climate being perfect for grape production. Wines with bright complexity and clean acidity are produced by cool nights and warm days. Because they only utilize wines that can retain their flavor and allure after de-alcoholization, the bar for these wines is exceptionally high.

Fermentation –

What distinguishes grape juice from wine? Fermentation. The same vital procedure that gives our grapes distinctive flavor and perfume occurs in our vineyards. Wine wouldn't exist without fermentation.

De-alcoholization –

Surely delicately extracts the alcohol while preserving the wine's natural essence and aromatics thanks to cutting-edge spinning cone column technology.

Winemaking –

It's time to mix. Surely's wine team crafts the final combination using precise science and an aesthetic approach to complete the palette and elevate your glass. The outcome is a beautifully balanced, non-alcoholic wine prepared with well-being in mind and lab tested at various stops.
Surely collaborates with well-chosen vineyards that grow premium grapes in a sustainable manner. This implies:
the use of integrated pest management techniques and a few insecticides whenever possible

there are no genetically altered animals

protecting vineyard areas with the richness of local flora and fauna

effective drip irrigation plans
By using these techniques, the vineyard and the soil are naturally balanced. You can already taste the difference today and a financial commitment to future vines.
The three main ingredients of winemaking—alcohol, sugar, and acid—must be carefully balanced. Wine becomes less dense and more fruit and acid-forward when the alcohol is removed. They add sugar made from real fruit juice to keep the wines they source from having natural acidity.
The Pacific Ocean is close by, which helps to provide the perfect climate for grape production, which benefits the coastal California wines. Wines with bright complexity and clean acidity are produced by cool nights and warm days.
Surely Non-Alcoholic Wines
All Surely non-alcoholic wines include less than 0.5% ABV, the generally acknowledged standard for non-alcoholic beverages. They conduct stringent lab testing to guarantee that all batches deliver at or below that proportion. This level of alcohol is comparable to that found in freshly squeezed juice or kombucha, which is produced organically through fermentation.
This non-alcoholic sparkling rosé is ideal for late-night sips and mornings without a hangover. Surely collaborates with the top California wineries to produce genuine wine and uses a cutting-edge technique called the Spinning Cone Column to remove the alcohol without affecting the flavor. To gently obtain the desired temperature and preserve the product's aroma and flavor, vacuum distillation is used. 
Surely Sparkling Rosé is broad with excellent acidity and bubbles that uniformly coat the mouth. It smells of guava, strawberry, kiwi, and a trace of melon. Check out this honest review of its packaging and taste.
The Dry Creek Valley and Russian River Valley, two excellent areas in Sonoma County, California, are the source of non-alcoholic Sauvignon Blanc. Given that Sauvignon Blanc grapes produce a full-bodied, crisp, and refreshing taste without the use of alcohol, they perfectly capture the essence of summer. Even the naturally occurring smells that emerge during the fermentation process are highlighted. 
The end product is a Sauvignon Blanc that is flawlessly balanced and has a few subtle notes of sweet apple pie blended with some pear. It also draws attention to the overtones of lemon and honeycomb, which will tickle your nose and make you smile the entire night.
Surely has modified Traditional champagne to satisfy the palate without sacrificing health objectives. The tremendous texture in the carbonation balances the acidity of this non-alcoholic Sparkling White with great richness. The flavors are subdued and complex, with undertones of peach, lemon, and soft custard.
This brut or champagne is perfect for creating non-alcoholic mimosas that can be served for brunch or other special occasions.
This review of Surely non-alcoholic Sparkling White says he "finally found a non-alcoholic wine that's worth drinking."
For Surely, producing a superb non-alcoholic red wine was a challenge. They overcame this obstacle, however, by obtaining their distinctively adaptable grape from the warm California coast. 
They let the grapes mature in their skins, producing a wine with a rich, velvety hue. The end result is a delicate, simple-to-drink red wine that is free of alcohol and has all the same health advantages as the genuine thing. 
If this non-alcoholic Pinot Noir ends up being your go-to red for all those special meals and occasions, don't be shocked. It has lovely hints of plum, blackberry, and cranberry together with silky-smooth tannins, giving it the appearance and feel of a full-bodied Pinot Noir.
A genuine Cabernet Sauvignon made from grapes grown on the California coast that is 100% alcohol-free. The fermentation of the grapes gives the full-bodied wine its gorgeous hue. 
Unlike other alcohol-free wines, Surely ferments the grapes in their skin, giving it a vibrant red color. With their Cabernet Sauvignon, their main objective is to purposely be bold while going beyond what you're used to. 
You get all the advantages of red wine when you drink their non-alcoholic Cabernet Sauvignon, but without the alcohol and associated drawbacks. It exhibits a bold, powerful tannic quality with excellent chalkiness and adds some dimension to the palate. You'll smell blackberry jam, rich fruit, and even chocolate cake when you open the bottle.
You can utilize this non-alcoholic Cabernet Sauvignon in making non-alcoholic mulled wine at home. Watch this review of the drink for more insights about its taste.
Surely removes the alcohol while still producing a low-calorie, low-sugar drink that won't interfere with your health objectives. The wine contains fewer calories and sugar per serving than more common alcoholic drinks and poorer quality non-alcoholic drinks. 
Each serving in Surely non-alcoholic wine bottles has fewer than 100 calories. The wines are also gluten-free, vegan, and keto-friendly, and both our Sparkling Rosé bottles and cans and our Brut cans are available in both.
Cans and bottles should be kept upright and on their sides in a cool, dark location for optimal effects before opening. Although Surely non-alcoholic wines have a two-year shelf life when properly stored, drinking them within a year of purchase is advised.
Additionally, it is recommended to drink the wine that has been opened within five days of opening. Anything beyond that is not hazardous, but the wine will have lost some flavor from exposure to the air.
Make Mocktails With Surely Non-Alcoholic Wines
This section of the article is where you'll find different mocktail recipes that involve using Surely non-alcoholic wines. You can serve these mocktails on any occasion.
Despite having a posh appearance, anyone with a blender can create a cucumber mint spritzer. You can serve it to anyone as it has non-alcoholic wine instead of alcohol.
It's like a mojito, or a faux-jito, without the need to muddle anything. Feel free to ice your glass for this spritz because this cool drink tastes great on hot summer days. Although stemless wine glasses also work, it's highly recommended to use whiskey glasses for serving.
Ingredients
One bottle Surely Sparkling Brut

½ cup cucumber slices (a common cucumber or English cucumber will do)

¼ cup fresh mint leaves
Instructions
In a high-speed blender or food processor, combine mint and cucumber. Mix thoroughly on high speed.

Cucumber/mint purée is divided, then poured into two glasses.

Stir well before adding chilled Brut on top.

Add extra mint leaves and cucumber slices as a garnish. Sprigs of mint are a great finishing touch.
Use a strainer on your liquid and remove any sediments you don't want in your completed beverage if you don't like the consistency of your cucumber juice.
This concoction of bubbly pink wine and red fruit is the easiest summer drink to make when the season arrives. You'll be right on trend if you serve this virgin frosé at your next summer party or BBQ. 
A frosé is composed of frozen rosé wine. From there, you'll see many variations on that fundamental idea, most of which feature fruit of some type. The end product is a fruity beverage that will cool you off and sate your sweet desire. 
For your summer of wine slushies, you don't need to invest in a frosé machine or any other glitzy supplies. You can make this and other simple frozen cocktails using your household blender.
Ingredients
2 cups Surely Sparkling Rosé

1 cup frozen strawberries or fresh strawberries

½ cup ice
Instructions
In a high-speed blender, combine strawberries and Surely Sparkling Rosé.

Mix well on high till slushy.

Pour contents into glasses.

Garnish with fresh mint.
Virgin White Wine Spritzer
Among the simplest mocktails to make is a virgin white wine spritzer. It's bubbly, cool, and the ideal accent for your upcoming sober celebration.
White wine and your preferred mixer are the basic ingredients of a conventional wine spritzer. This one keeps things just as exciting and healthier as the original (but just as delicious!) by substituting de-alcoholized wine for the alcoholic variety.
Ingredients
1 bottle Surely Sauvignon Blanc

2 tablespoons lemon juice

4 ounces lemon-lime soda (Zevia)

Rosemary and lemon slices
Instructions
Each wine glass should be filled with 4 ounces of Surely Sauvignon Blanc.

One tablespoon of lemon juice is added.

Add 2 ounces of Zevia on top.

Garnish with fresh lemon slices and rosemary sprigs.
A sauvignon blanc is the most ideal for a spritzer. It has a light body like pinot grigio, but it's more acidic for a pleasant cocktail. Moscato or riesling are examples of sweet wines that could overshadow the flavor character in your spritz. Additionally, citrus overtones from Chardonnay might not be sufficient.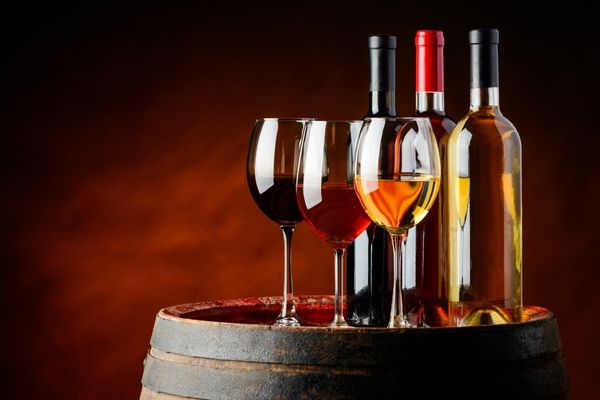 Most people are aware that it is healthier for them in the long run to drink less alcohol or to convert to alcohol-free beverages. To see the many benefits of sobriety or even sober curiosity, it can be useful to look at a list of non-alcoholic wine options.
Non-alcoholic wine is intended to provide wine drinkers with an alternative to the drawbacks of traditional wine. Surely non-alcoholic wines are made using high-quality grapes and expert methods, which can definitely benefit its drinkers. 
Due to the growth of the sober curious movement, there are increasingly more non-alcoholic wine selections available. While some are undoubtedly superior to others, they provide one advantage over "genuine" wine: You can enjoy good wine without drinking alcohol.
Surely Non-Alcoholic Wines FAQs