With aromas of grapefruit, tangerine, and lime, along with undertones of pineapple, guava, and passion fruit, the Samuel Adams Non-Alcoholic IPA is bursting with flavor.
The mouthfeel of many N/A beers is watery, while this one has a full body and a smooth and almost velvety finish.
It has a hazy, light-amber tint that reflects the sunrise's golden orange hue.
To make this non-alcoholic hazy IPA, hundreds of yeast strains were tried. Oats and wheat add body, and Citra, Mosaic, Sabro, and Cascade hops add a fruity aroma.
Samuel Adams: For The Love Of Beer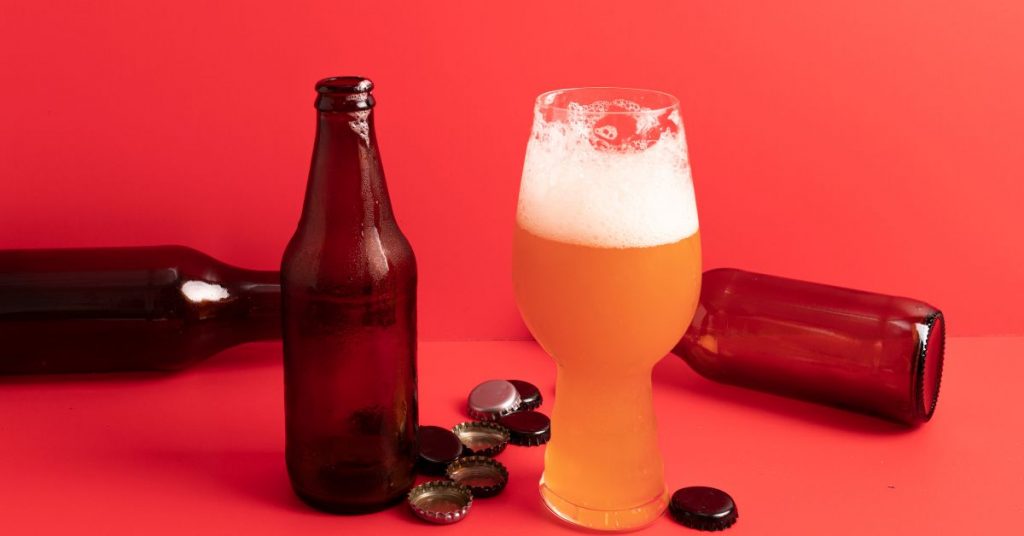 The company's founder, Jim Koch, ignited an enthusiasm for never settling and producing high-quality, tasty beer.
He used a recipe from his great-great-grandpa discovered in his father's attic in the early 1980s to brew the first batch of Boston Lager in his kitchen. 
On Patriots Day in 1985, the Boston Lager debuted in a dozen taverns and restaurants. In America, Jim Koch and Samuel Adams rose to prominence as the faces of craft brewing, paving the path for the current craft beer craze. 
The revolutionary and Son of Liberty founder Samuel Adams is honored by having his beer bear his name.
Adams is a historical figure from Boston who battled against the British and inherited a malt house that supplied malt to Boston breweries. He was also the son of a maltster. 
Jim Koch, the man behind the Boston Beer Company, was a revolutionary in the same way that Samuel Adams had been. Jim believed that American beer drinkers deserved a better option than what was currently available.
Most craft beers at the time were hazy ales and frequently had some sort of sediment that settled to the bottom of the glass. 
He created a craft beer that appealed to the average American using his knowledge from Harvard Business School and his brewing heritage.
It gained an air of authenticity and familiarity among Americans by being called Samuel Adams.
Even though the company has expanded, it remained an independent craft brewery dedicated to producing only the highest-quality beers for customers.
At its Boston Brewery, the team at Samuel Adams continues to experiment daily, with some successes and (of course) some failures.
They take what they can from the process and never give up on pursuing the next great beer.
The Samuel Adams Charitable Foundation
With its charitable program, Brewing the American Dream, Samuel Adams continues to be committed to improving and expanding the American craft beer sector as a whole.
This includes educating and encouraging other brewers and business owners.
The company actively supports the LGBTQ+ community.
Samuel Adams partnered with GLAAD and unveiled their Love Conquers All campaign.
With the goal of authentically portraying the LGBTQ+ community in the media, GLAAD is rewriting the story for LGBTQ+ acceptance. 
The campaign involved launching the Love Conquers Ale 2022.
Yuzu and prickly pear flavors provide brightness to this warm wheat brew, which also has traces of prickly pear for a vivid, pinkish hue that embodies the excitement and expression of PRIDE.
Just The Haze: Samuel Adams Non-Alcoholic IPA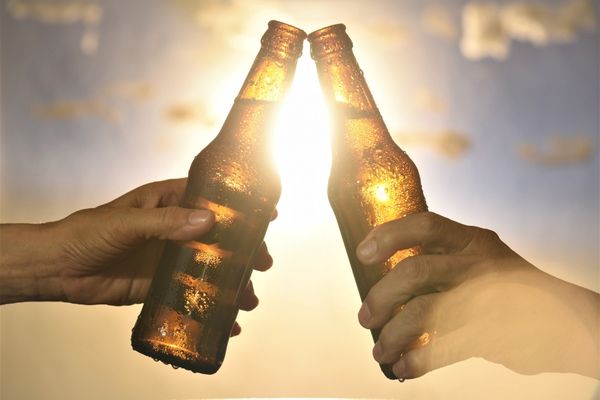 Just The Haze, a top-notch IPA for beer lovers that also happens to be non-alcoholic, was created by Samuel Adams brewers over the course of two years. To help drinkers pace with flavor during drinking situations similar to lengthy basketball tournaments, something equally groundbreaking was created in response to the study and brewing innovation behind Just The Haze.
The beer produced by Samuel Adams brewers is so wonderful that you'll never guess it's alcohol-free because the alcohol is removed gradually and softly. As a result, the beer has a full body and is simple to drink. It has a strong citrus flavor with grapefruit, tangerine, and lime notes. Tropical stone fruit flavors like pineapple, guava, melon, and peach also come through.
With 0.5% ABV, 35 IBUs, and 98 calories, Just The Haze comes in 12oz cans and is available in a 6-pack. Savvy IPA aficionados will note the usage of U.S. Hops like Sabro, Citra, Mosaic, and Cascade in Just The Haze. 
Visually, the non-alcoholic beer is very comparable to Samuel Adams' well-known New England IPA and boasts consistent IPA foam quality, thick head retention, a golden color, and medium haze. The ingredients are 2-row summer barley, white wheat, and oats chosen to create a full-bodied, easy-drinking N/A IPA.
As reviewed by The Beer Connoisseur, the flavor of Just The Haze differs significantly from typical fermented IPAs. The beginning is mildly malty and quickly transitions into a brief bitterness, followed by pleasant mid-palate flavors of pine and orange zest blended with light malt sweetness. However, the hop and malt flavors are not fully integrated, which is pretty typical with N/A beers over time. 
Making beery N/A beers is extremely difficult because alcohol acts as a hardworking bridge to support the sweet, bitter, fruity, spicy, and other interactions that are typical of beers. This attempt at Samuel Adams Just The Haze, based on the hazy IPA style, works very well because it combines a robust fruitiness with a juicy mouthfeel and malt sweetness. 
Although the hops and malt are still fairly discernible, this beverage can be consumed without consequence, and you can still operate a motor vehicle, which cannot be said for the more common varieties.
For more insights about the taste and flavor of the Samuel Adams Non-Alcoholic IPA, watch this video of two lads trying it for the first time. They usually try different types of alcoholic and non-alcoholic drinks on their YouTube channel, so they are a great resource for references.
Samuel Adams, a well-known independent American craft brewer, sparked the revolution in craft beer. Founder and head brewer Jim Koch utilized a long-standing family recipe to start the brewery in his kitchen in 1984. Jim created the recipe hoping drinkers would appreciate the nuanced, full flavor and begin drinking the beer in Boston. 
Jim is inspired and unafraid to question traditional thinking about beer. As one of the most celebrated breweries in the world today, Samuel Adams is dedicated to creating the best beers possible through exploration and invention in the never-ending search for excellence.
If you want to try other non-alcoholic IPAs, Lagunitas Brewing Company produces the IPNA, which also tastes like an IPA craft beer.
Samuel Adams Non-Alcoholic IPA FAQs