We have this cultural idea that going on a date means having a drink or two at the end of it. But there is plenty of non-drinking date ideas that collective individuals might enjoy.
It's always expected to have dinner (with drinks), maybe a movie (possibly also with drinks), and a nightcap (defiantly with drinks), but the truth is that non-drinking dates can be even better!
Why do we have this built-in preference for boozy dates? Well for one, in a new relationship sitting across a table from someone new can be intimidating. Secondly, think of nearly any movie or TV show. What does the new couple do for a date? Get a glass of wine at a swanky bar, then plenty of drinks at dinner.
If you're sober, or just taking some time off from drinking you may feel stuck. But you can still have a dating life without drinks, I promise!
I'm sure are some skeptics out there reading this silently shaking their heads in disagreement, but try it out. While it might be easy to just say, let's meet for a beer, a sober activity can actually be a much better way to get to know more about your date!
Not sure where to start? Here are 11 non-drinking date ideas that are just as fun as drinking.
Go to a Museum or Art Gallery
There's nothing like spending an afternoon exploring art and culture with your date. Many museums and art galleries offer free admission, so you can save your money for a nice dinner afterward.
The added bonus of taking a  here is the activity gives you plenty of conversation starters like "Do you think those greek guys even owned clothes or just walked around naked all the time?" or "Which one married his mistress, Monet or Manet?"
Go outside, get some fresh air and spend some time together! You don't need to live in an area with stunning scenic beauty to enjoy a walk. Just find an area with sidewalks and hit the bricks. If you have a park nearby, even better.
Enjoy a Picnic in the Park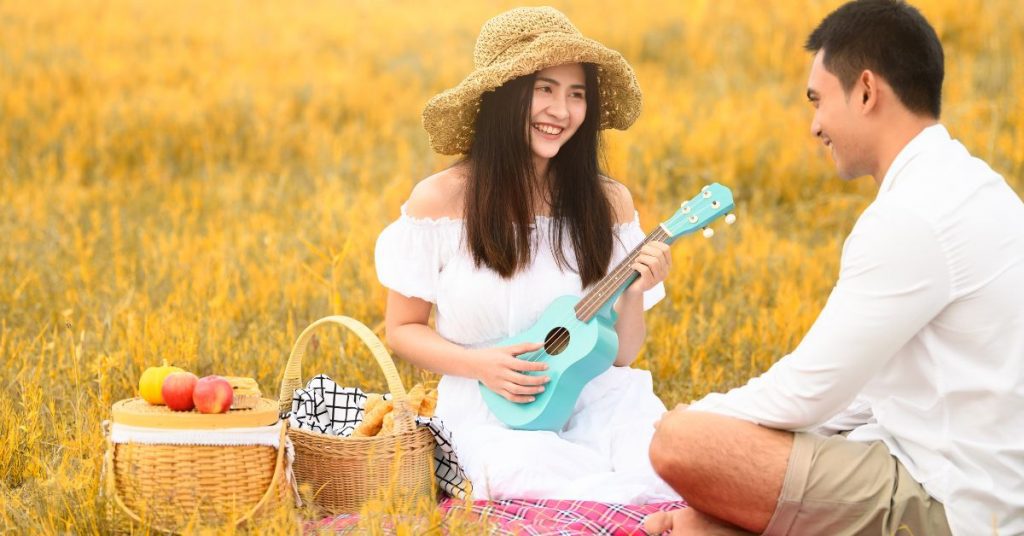 Pack a lunch and head to your local park for a picnic. It sounds simple but so many people get caught up in the idea that you need a fancy picnic set and tons of prep work for the perfect picnic menu but it doesn't have to be like that at all!
A picnic can be as simple as a few sandwiches a bag of chips and some drinks in a reusable grocery bag. If you want, you can make your own non-alcoholic kombucha, which has its own health benefits, or grab a non-alcoholic wine from Target.
Picnics in the park are a great way to enjoy the outdoors and spend time together.
Now bowling alleys often serve drinks but there is still plenty of sober fun to be had while bowling. No need to be a Kingpin on your sober date to the bowling alley. You can have tons of fun while being a terrible bowler, I'm speaking from experience here.
Coffee shops are great, especially for a first date. You've probably gone through a Starbucks drive-through a hundred times but take a date inside, grab a drink and a snack and hang out for a while.
Even better, the revival of the independent coffee shop is in full swing across the country. Many local shops have great coffee, a huge selection of tea, and plenty of snacking options. Many places even have open mic events and other entertainment.
You can also resort to making your own coffee-based drinks for your date, like a non-alcoholic Irish coffee! 
It's not just for kids! Mini golf is great fun. Feeling a little competitive streak in your date? The two of you can duke it out for the championship. Or just go and mess around. See who can lose their ball in the clown's mouth first.
Concerts are great fun on a date. You don't need to go to some massive national touring act and spend $12 on a hot dog to have fun. Check out local events calendars for bands playing smaller venues for cheap tickets.
Many cities even offer free outdoor concert series during the summer so don't miss the chance to combine a concert with a picnic for a cheap and unique date!
This list isn't intended to be a free date idea list, but the reality is when you take booze out of the picture, your dates get a lot cheaper.
Get together with your date and get to the game! If you're looking to get out of the house there is an emerging trend of gaming parlors that stock board games and serve food and snacks.
Even better, take your favorite game to a coffee shop or park. Changing the location of your gaming session is a great way to mix it up.
The classic version of this date is to go out for ice cream. Warning, if your date orders Neopolitan ice cream you should run (kidding… kind of).
If you're looking to class it up a bit take your date to your favorite restaurant and only order dessert. I promise, they won't kick you out! 
Hiking might be one of the ultimate sober activities for couples. Exercise, nature, and bugs! What's not to love.
Like taking a walk, but leveling up. Pack a backpack with some sandwiches, and plenty of water, and don't forget the bug spray. Google hiking trails near me and get out on the trail.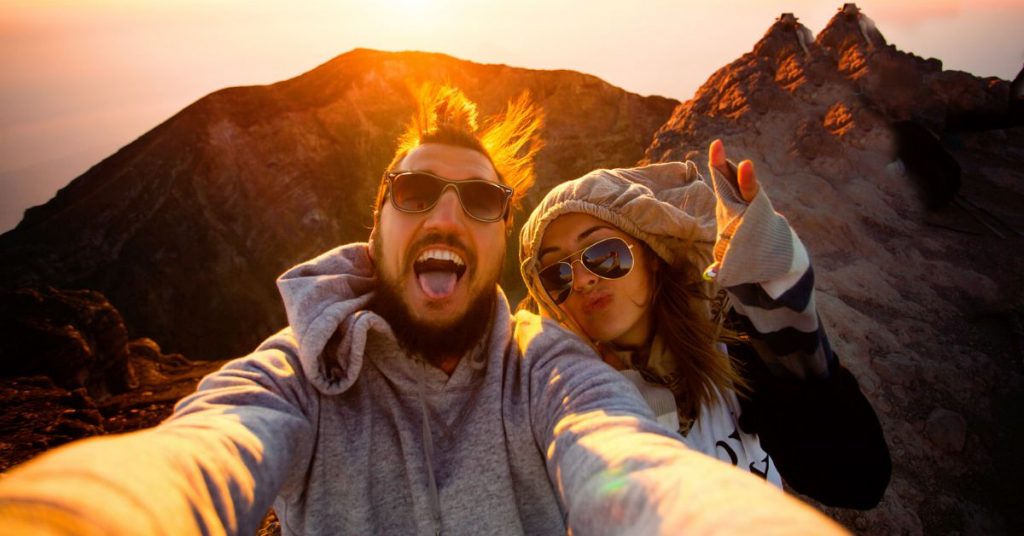 If you're looking for late night / early morning stargazing is an awesome alcohol-free date night under the stars. Just find an area with less light pollution (outside the city if possible), lay out a blanket, and take in the vastness of the universe. Warning, stargazing can bring out some crazy conversations about aliens and the meaning of it all. This is a big pro in my book!
If you want to do something romantic with your date, go stargazing. It's a great way to spend time together and look at the stars.
There are plenty of fun and interesting things to do on a date without drinking alcohol. Whether you're looking for an alternative to the traditional night out during dry January, or have committed to a sober lifestyle, we've got you covered. So get out there and have some fun!
Non-Drinking Date Ideas That Are Just As Fun As Drinking FAQs