Time to read: 3 minutes
Vermouth is a key component in many cocktails, but if you don't have any on hand, you can always use non-alcoholic vermouth substitutes.
(pssst… are you here for the store bought recs? Scroll to the bottom to see the non-alcoholic vermouth substitutes we are loving and where you can buy them)
You can still mix a great cocktail or cook good food by learning more about different alternatives in this article.
Vermouth is a wine frequently used in cocktails like martinis and Manhattans. It's regarded as a bar standard as well. Due to the addition of herbs, spices, and flavorings, vermouth is fortified and aromatized in contrast to normal wine.
In the alcoholic beverage market, different brands are rising up offering non-alcoholic substitutes as people are becoming more aware of their health. There are also non-alcoholic Prosecco substitutes out there and non-alcoholic negroni alternatives.
But First, Do You Know There Are Two Different Kinds of Vermouth?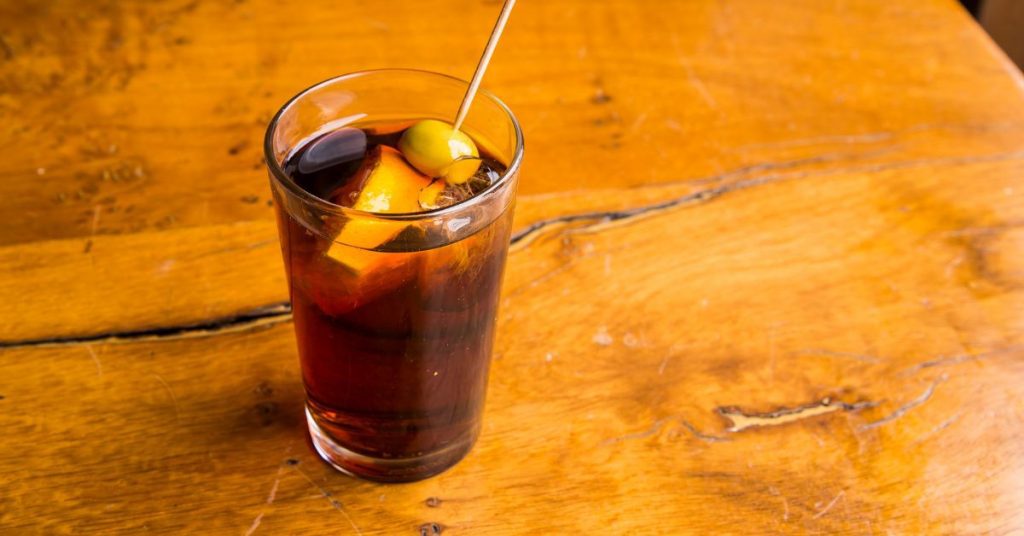 There are two types of vermouth: sweet vermouth (also known as "red" vermouth) and dry vermouth (sometimes known as "white vermouth"). Sweet vermouth is used in cocktails like the Manhattan and the Negroni. Contrary to popular belief, it tastes more earthy and peppery than sweet.
Although more sugar is needed to produce sweet vermouth, it doesn't taste particularly sweet and isn't as sweet as candies. On the other hand, light-colored dry vermouth is a typical component in martinis.
Best Vermouth Substitutes In The Kitchen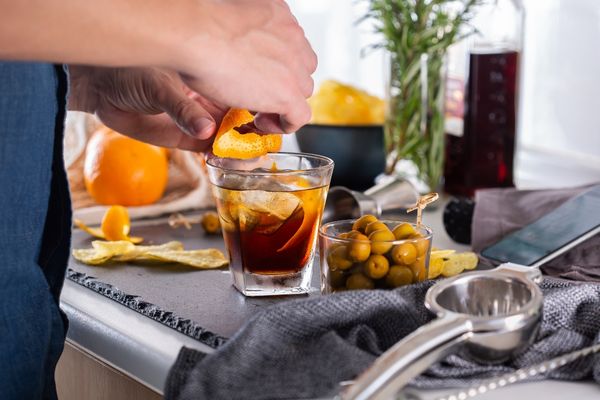 The flavor profile of vermouth is extremely complex and can vary according to the brand. Cinnamon, cardamom, vanilla, marjoram, ginger, licorice, and other ingredients are frequently used to make this beverage. Due to its distinctive flavor, vermouth eventually ceased to be used only as a component, and people began to consume it on their own.
Vermouth is now widely used in a variety of recipes, including marinades for meat and fish. You might find substitutes in your kitchen if you run out of vermouth while preparing food or your favorite cocktail!
Vermouth Substitute - Balsamic Vinegar
The fermentation of grapes in oak barrels yields balsamic vinegar. It has a distinct thick texture and rich, sweet, acidic flavor. Many salad dressings, sauces, risottos, marinades, vegetable dishes, and desserts benefit from balsamic vinegar.
Balsamic vinegar can be used in place of sweet vermouth in both sweet and savory dishes. To replace 1 cup of sweet vermouth, combine ⅓ cup balsamic vinegar with ⅔ cup water.
Vermouth Substitute - Red or White Wine Vinegar
Wine vinegar adds acidity to the dish, making it a suitable vermouth replacement. Most of the time, the differences between the flavors of red and white wine vinegars are subtle and inconsequential.
For marinades, sauces, and stews, white wine vinegar is extremely useful. Red wine vinegar should not be used on dishes with bright colors since it may cause the dish to turn discolored.
In general, red wine vinegar can be used in place of sweet vermouth, while white wine vinegar can be used in place of dry vermouth. Use 13 cups of white wine vinegar instead of 1 cup of vermouth when substituting. Use ⅓ cup of red wine vinegar and ⅔ cup of water to dilute it.
It should be noted that this type of vinegar only has little to no amount of alcohol in it as the alcoholic component has already been turned to acetic acid during the fermentation process.
Vermouth Substitute - Grape Juice
Despite being quite sweet, grape juice can also be a suitable vermouth alternative. Regular grape juice can replace sweet vermouth, while white grape juice can take the place of dry vermouth.
If you want to use grape juice instead of dry vermouth, replace it with half as much grape juice. Then, you can taste it to see if more should be added. You can change the taste by adding salt and other spices if the addition of grape juice makes the recipe overly sweet. However, it's usually preferable, to begin with less and add progressively.
Vermouth Substitute - Lemon Juice
The acidity of lemon juice resembles that of dry vermouth to some extent. As a result, it makes a fantastic vermouth replacement in recipes. To replace, use half as much lemon juice as vermouth for optimal results. Thus, substitute ½ cup of lemon juice for the recipe's specified amount of vermouth.
Depending on your preferences, you can add more or less lemon juice. Other citrus juices shouldn't be used, especially not lime, as their flavors are frequently overwhelming and overbearing.
These are some of the most popular and accessible alternatives to vermouth that can be used in recipes or martini creations. You can always use fish or chicken stock if you want more non-alcoholic options. Whatever your recipe needs, turkey and veggie broth are also fantastic substitutes.
Non-Alcoholic Vermouth We Are Loving
Non-Alcoholic Vermouth Substitutes FAQs