Non-alcoholic seltzer is the ideal substitute for individuals who want to have a soda without the headache-inducing sugar crash occasionally. It provides all the bubbly refreshments of traditional soda without any side effects associated with a sugar high. It is made with carbonated water and a range of natural fruit extracts.
You may have noticed that your favorite breweries are now stocking non-alcoholic canned drinks created locally rather than just Coke. In this article, we're going to explore the more interesting stuff available today!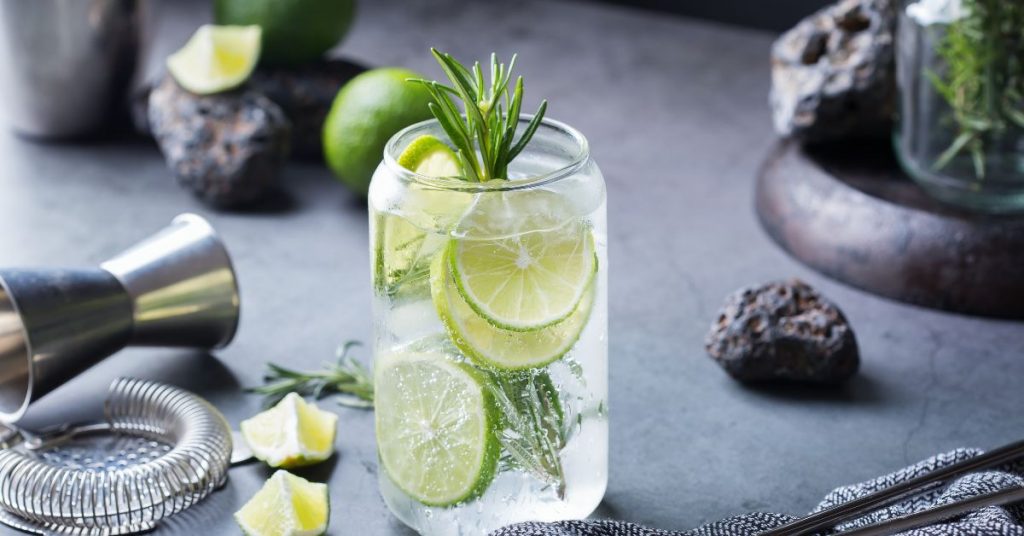 Simply put, seltzer is flat water that has been carbonated to create an addicting fizz. Sodium bicarbonate and potassium sulfate are two chemical components that give club soda, which is frequently used in drinks, a more mineral-like flavor. 
Seltzer is flavored with quinine and sweetened with high-fructose corn syrup, making it slightly bitter. While some research indicates that drinking seltzer may result in less water in a single sitting, another study demonstrates that individuals who drink seltzer may be more hydrated than those who do not.
According to Craft Cartel Liquor, the German spa town of Selters, which started exporting its fizzy mineral water in the late 1700s, is where the word "seltzer" originates. An Englishman named Joseph Priestley discovered how to generate fizzy water in 1772 by putting a bowl of water over a beer vat. Then, shortly after, J.J. Schweppe made the concept marketable. Yes, the distinctive fizzy drink bottles in modern home refrigerators bear his name.
The first company to enter the market for hard seltzer water was Spiked Seltzer in 2013, which was later purchased by the major beer company AB InBev in 2018. In 2020, the hard seltzer market was worth 1.1 billion USD, and businesses are now investing millions of dollars in brands like Bud Light Seltzer and Corona Hard Seltzer.
Seltzer sales are growing, and booze companies are starting to join the ride. No, seltzer isn't as bad for you as ordinary soda, but over time, the carbonic acid in seltzer can erode your teeth's enamel. Additionally, your stomach may feel the effects of all that carbonation: Seltzer produces gas in your GI system, resulting in cramps and discomfort.
How Non-Alcoholic Seltzer Is Made
Filtered water is flavored with a dab of flavor essence, carbonated, and placed in a can to create a typical non-alcoholic seltzer. Producing these drinks is similar to making a soda, but because there isn't much of anything in them, the ingredient prices are reduced.
One of the most well-liked and straightforward methods to generate non-alcoholic seltzer at home is to use a soda siphon or seltzer bottle. It employs CO2 cartridges to carbonate water rather than CO2 tanks. People who infrequently drink carbonated water and don't want to use CO2 tanks should use it.
Currently, the most popular method for making soda water at home is by utilizing a soda maker. With so many businesses now selling soda makers and sparkling water makers, they are now easily accessible. You may have non-alcoholic seltzer whenever you want because of its effective, safe, and simple setup.
You can also build your very own carbonation machine to produce non-alcoholic seltzer. DIY carbonation systems may be more adaptable than commercially available soda-making equipment. Instead of being limited to factory-set CO2 regulators with a predetermined pressure limit, you can install adjustable CO2 regulators that will let you fine-tune the level of carbonation in your non-alcoholic seltzer.
This video demonstrates how to make soda water that is flavored with hops!
What's The Difference Between Seltzer, Club Soda, Sparkling Water, and Tonic Water?
It can be challenging to understand carbonated water in all of its forms. Seltzer water, commonly referred to as soda water, is available in a wide variety of flavors. Then, there is club soda. Then there is sparkling water, often known as sparkling mineral water, which has delicate aromas that range from metallic to salty. 
However, are all of these effervescent, refreshing drinks the same? And how does tonic water fit into this whole picture? Here's a brief description of these carbonated water options:
Seltzer

Seltzer, also referred to as soda water, is the most straightforward of these liquids and is created by adding carbon dioxide to plain water (CO2). Seltzer water is occasionally scented with natural fruit essences and oils due to its neutral flavor.

Club Soda

Similar to seltzer water, club soda also contains CO2 and a number of other minerals, such as sodium bicarbonate, sodium citrate, disodium phosphate, and occasionally sodium chloride. If a cocktail recipe calls for seltzer, but you only have club soda on hand, you can simply use one in place of the other because there isn't much of a taste difference.

Sparkling Water

Due to its high concentration of dissolved particles, including potassium, sodium, and magnesium, sparkling water sometimes goes by the moniker sparkling mineral water. These minerals, in contrast to club soda, are naturally present and are ingested by water as it passes through numerous strata of subterranean rock and silt. While the bubbles in the water might be added naturally or artificially.

The amount of flavor-enhancing minerals in each type of sparkling mineral water varies, giving each one a slightly different flavor. While sparkling mineral waters don't work well in cocktails, they have amazing results combined with wine.

Tonic Water

Tonic water is soda water or seltzer water that has been sweetened with sugar or another sweetener and quinine. Quinine powder has been used for malaria prevention for ages. But British commanders stationed in India in the 19th century found its bitter flavor so repulsive that they started blending it with soda and sugar. As a result, the first tonic water was crafted.

Due to its sugar level, tonic water is the only type on this list that has calories, however, "light" variants are becoming more and more popular. These types of foods use less caloric, natural fruit sugars to add sweetness.
Non-Alcoholic Seltzers You Can Get In The Market
You may have noticed that the beverage selection in your neighborhood corner store has recently expanded to include more interesting items. These days, it's simple to find canned cocktails without the alcohol or calories, as well as functional waters and no-sugar-added regional fruit sodas, flavorful seltzer waters, fermented juices, and energizing sparkling teas.
According to Andrea Hernández, whose ultra-hip Snaxshot monthly tracks food and beverage trends, this abundance of options is related to the decline of "Big Soda" and rising tides of health consciousness. What could be healthier than a hard seltzer after starting with low-calorie alcoholic beverages? Right. A non-alcoholic seltzer.
Check out the following list of 5 non-alcoholic seltzers to fill your cups to the brim, whether for a sober Thanksgiving or otherwise. 
Hop Valley H2O Hop Seltzer
Hop Valley H2O reinvents non-alcoholic beverages by fusing Noosa Valley hops with fresh, sparkling water. The bitter flavor of beer that you've come to know and enjoy is produced by hops. Hops also impart citric, flowery, or fruity flavors. Hop Valley H2O is a sparkling water that is crisp, energizing, and delightfully hoppy because it is only made with hops.
Watch this video to learn more about Hop Valley H2O.
Nixie Sparkling Water, Watermelon Mint
Nixie Sparkling Water is consciously crafted.
Prepared with only filtered carbonated water using a reverse osmosis purification system and certified organic flavors from botanicals, teas and fruit, all Nixie sparkling waters are USDA Organic Certified, Non-GMO Project Verified, vegan, gluten-free, kosher, in BPA-free lined cans and are made without synthetic solvents, carriers or artificial preservatives.
Lyre's Non Alcoholic Spirits Mixed
G&T: Firm flavors with juniper & citrus. The bubbles give a generous mouthfeel. The tonic notes complete this classic blend and delivers a refreshingly dry finish.

Classico: Aromatics continue in the glass, classic green apple tartness followed by a soft richness of pear, peach and red apple on the palate to taste. 

Amalfi: The bittersweet orange and rich peach flavors of the Amalfi Spritz is like sunshine itself, bright, intense and the promise of good times.  Classic orange-red in color.
HOP WTR - Sparkling Hop Water - Lime
Crafted in California. Enjoyed Everywhere. HOP WTR is inspired by and rooted in everything that makes California special.
Hops Make us Happy. Not just because they taste so piney, earthy, and crisp. Those little flowers from the hop plant — iconic for bittering and stabilizing beer — help us feel good, too.
Hops have natural calming benefits. But that's almost always overshadowed by the effects of alcohol. Maybe it was time for a breakup (not sorry, beer).
Athletic Brewing Company DayPack
A twist on sparkling water, lightly hopped, bursting with fruity aromas and remarkably refreshing. Organic Vienna malt lends a subtle sweetness to the profile.
Whether you're headed to the beach or out backpacking, DayPack is perfect for your next adventure.
Pro tip: Always read the ingredients list to ensure the seltzer you're purchasing hasn't spiked with artificial sweeteners or chemical additives. You might need to conduct a little online research to understand more about the non-alcoholic seltzer brand's manufacturing procedures and confirm that what you see is what you get.
As society evolves, we are all becoming more conscious of the harmful health impacts of particular alcoholic beverages, from the weight gain brought on by consuming large amounts of carbohydrates to the escalating sensitivities to gluten. When you remove all these detrimental effects, you get non-alcoholic seltzer, which has all the health advantages of sparkling mineral water with an added flavor and alcoholic-like kick.
Enhance Your Mocktails With Non-Alcoholic Seltzer
There are many hip new businesses offering ready-to-drink, non-alcoholic beverages that will be delivered right to your door these days, so those who choose to abstain from alcohol don't even need to do much. Serve all your guests with mindful beverages that are not only delicious (and contain 0% ABV) but also aesthetically pleasing. You can do this by crafting your own mocktails that contain fizz by adding non-alcoholic seltzer.
Blackberry Elderflower Spritzer with Mint
Northern Europeans loves elderberry flower syrup. A few teaspoons of this syrup, which is sweet, tart, and subtly flowery, are a wonderful addition to summertime cocktails and beverages. Since the sweetness is so subtle and fresh, it doesn't overpower the drink's other components.
Ingredients
1 liter soda water, chilled

½ cup elderberry flower syrup, chilled

1 lime, juiced

⅓ cup blackberries, washed

¼ mint leaves, bruised
Instructions
Elderberry flower syrup, soda water, and lime juice are whisked together.

Serve right after stirring in the blackberries and crushed mint leaves.

Strawberries and lemon juice make a lovely combination with this.
This Asian pear sparkler has a seductive undercurrent of warm autumnal tastes and is smooth and refreshing.
Asian pears are particularly juicy, and it doesn't take much to get the juice out of them (a juicer is the easiest way to do this, but you can also use a blender or food processor to make a puree). Even with the pulp squeezed away, the pear juice has a smoothness that makes the soda incredibly enjoyable to drink.
Ingredients
1 cup freshly pressed Asian pear juice

1 teaspoon lemon juice

¾ cup honey

¼ cup sugar

1 (4-inch) sprig fresh rosemary

1 (1-inch) piece fresh ginger, peeled and cut into coins

Small grating of fresh nutmeg

Ice

Soda water
Instructions
In a saucepan over medium heat, mix the pear juice, lemon juice, sugar,  honey, rosemary, ginger, and nutmeg. Bring to a boil, then simmer, stirring often, for 5 minutes over low heat.

After 30 minutes, turn the heat off. Use a fine-mesh strainer to remove the particles from the syrup before discarding it. Allow syrup to cool totally.

To serve, add 3 tablespoons of syrup to an 8-ounce glass halfway with ice cubes, top with soda water, and mix. To make the flavor sweeter or stronger, add more syrup.
It's always great to incorporate fruit and herbs when blending non-alcoholic spritzers for a sweet yet sophisticated flavor. Serve this soda as a mimosa substitute at brunch or enjoy it al fresco on a warm afternoon.
Just enough rosemary is included to give the beverage an intriguing but not overpowering scent. It has a light sharpness from the lemons and oranges, and honey balances the sweetness.
Ingredients
2 lemons

2 oranges

4 (4-inch) sprigs fresh rosemary

¾ cup sugar

¼ cup honey

Ice

Soda water

Rosemary and lemon for garnish (optional)
Instructions
Peel 1 lemon zest into thick strips.

In a liquid measuring cup, squeeze the juice from the lemons and oranges; you should have around 1 cup. If more water is required to make 1 cup, add it then.

Over medium heat, combine honey, sugar, zest, juice, and rosemary. Stirring continuously will help the sugars dissolve throughout the 1-minute boil.

After removing from the heat, wait 10 minutes. Remove syrup from heat, strain, and then allow syrup to cool.

To serve, add ice cubes to an 8-ounce glass halfway, then add 2-3 teaspoons of syrup and soda water. Stir well. 

If desired, garnish with lemon slices or rosemary sprigs.
You can also watch this video to learn how to make a pomegranate spritzer mocktail. This recipe uses Amoretti Pomegranate Syrup and grapefruit seltzer!
With "sober curious" hashtags sweeping social media and searches for "refreshing non-alcoholic drinks" rising up, non-alcoholic beverages have recently been competing successfully inside the popular food-and-drink category.
There are many options these days for those times when you don't feel like drinking alcohol — or when you've resolved to stop drinking altogether, as is the case right now when so many of us are attempting to keep with our New Year's resolutions to abstain from alcohol and participate in "Dry January." Having some tasty, non-alcoholic options at your party is actually very cool and considerate. Why not, then? There are so many options available.
Non-Alcoholic Seltzer FAQs