Time to read: 4 minutes
Love a good red wine but struggle to control your alcohol consumption? A non-alcoholic pinot noir is one of the best answers!
Pinot Noir red wine, one of the world's most popular types of wine, has a delicate, light-to-medium body and is distinguished by complex flavors like cherry, raspberry, and forest floor subtly aromatic notes of vanilla and baking spice. While other grape varietals can develop for up to eight months, the growing season for pinot noir is only about 100 days.
Before, during, and after any meal, Pinot Noir is a smooth drink that satisfies a yearning for red wine. This is a great option any time of year because it is light and delicious. In this article, we are listing the most popular brands that produce non-alcoholic pinot noir.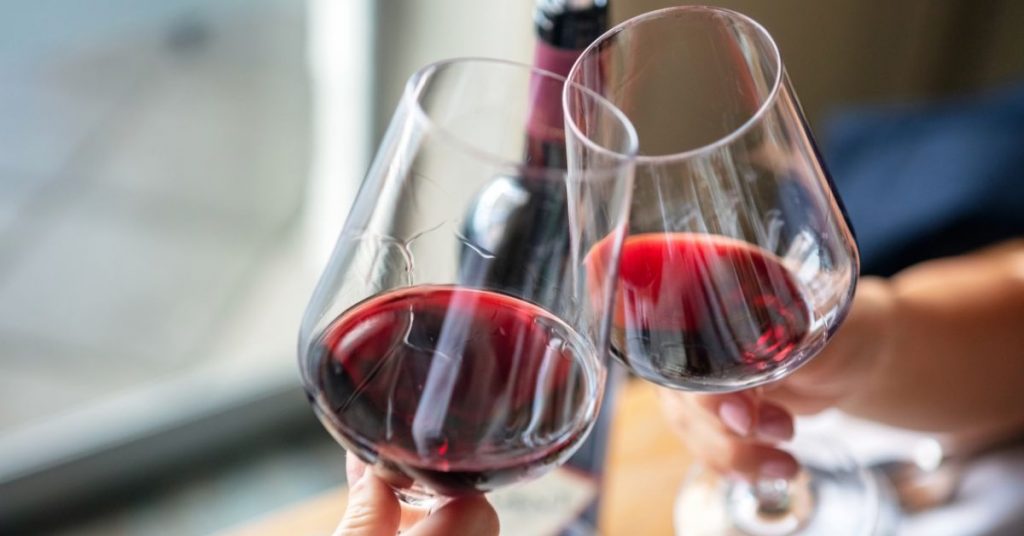 This is not artificial or merely grape juice. It is produced in collaboration with the best winemakers in Sonoma, California. Surely brews this fine wine the old-fashioned manner, then just takes the alcohol out. Those who enjoy wine and cocktails can now indulge! 
The N/A red wine has a delightful blend of cranberry, cherry, and blackberry flavors, as well as a well-balanced acidity and soft, velvety tannins. It combines well with substantial pasta meals, roast pig or chicken, vegetable stews, and all types of pizza. 
This non-alcoholic pinot noir meets all dietary requirements because it is made with natural ingredients and wellness in mind. This silky-smooth mixture has 50 calories and 3g of sugar and is gluten-free and keto-friendly.
The Tread Softly Everything Except line is produced in South Australia utilizing grapes from nearby vineyards and environmentally friendly winemaking techniques. This Zero Alcohol Pinot Noir has a dry finish, a smooth, delicate texture, with flavors of blackberries and soil. Additionally, it is vegan-friendly and minimal in calories, sugar, and fat.
In order to ensure that the production of Tread Softly modern wines has had as little of an impact on the environment as possible, sustainable vineyard management and winemaking procedures are used. For every six bottles sold, Tread Softly, which is dedicated to lowering its carbon footprint, will plant an Australian native tree.
For people who don't want to drink alcohol but nevertheless want to enjoy a glass of wine, the "Eins Zwei Zero" label of zero-alcohol wine was established in 2007. Vacuum distillation is used to de-alcoholize the wine since it eliminates the alcohol at very low pressures and temperatures while keeping the wine's subtle flavors and aromas. 
With flavors of red cherries, red currants, and black pepper combined with a well-integrated tannic structure and a fairly dry finish, the Leitz Zero Point Five pinot noir is clear and crisp. You can enjoy it slightly cold with seafood that has been grilled, vegetable dishes, or hot food like biryani. It is also vegan and sustainably produced.
Plus & Minus Pinot Noir delivers the classic flavor of a deep and nuanced red in a non-alcoholic wine. It is dark, savory, and somewhat sweet. 
Dried herbs and spices bring together these complimentary flavors with a natural fruitiness for a taste that becomes better with each sip. Additionally, grape seed extract is added to the mixture to improve the antioxidant content.
Edenvale Pinot Noir is brilliant and deep, hinting at a powerful earthiness that completes the mouthfeel. It is well-balanced and created with fruits at their ripeness height. 
You're welcome to another glass of this wine, which is only 0.5% by volume and made with the best grapes from Southeastern Australia from luscious cherry and mulberry fruits.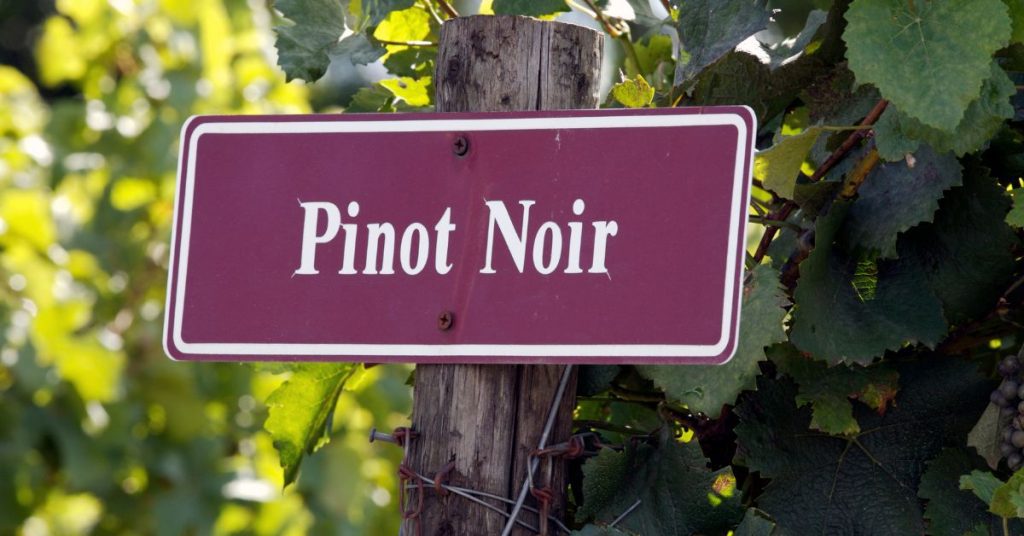 Almost the same as drinking red wine, but without the alcohol. A non-alcoholic pinot noir has rich cherry flavors that complement the intense red berry fruit that rises from the glass. A very harmonious red wine substitute with subtle currant undertones that masks the absence of alcohol! 
Finding wine bottles like these in your local stores is not always easy. However, you can definitely get non-alcoholic wines at Target. They have a vast array of N/A wine selections that can also satisfy your palate.
Meanwhile, if you're trying to be all healthy but still want that luxurious feeling of drinking a glass of wine, you should know that vegan non-alcoholic wines exist! Click here to learn more about this type of drink.
Non-Alcoholic Pinot Noir FAQs