Time to read: 3 minutes
With the help of a hidden ingredient, a traditional margarita recipe is transformed into a non-alcoholic margarita that is outrageously wonderful! The fact that there is a non-alcoholic version of the classic margarita makes it the ideal party drink for everyone. 
A wonderful, refreshing margarita is a favorite of everyone and enjoyable for all ages. It is ideal as a complimentary drink at a baby shower or New Year's Eve party. And while you can certainly add tequila to this, it's still delicious without it, or you can add non-alcoholic tequila alternatives.
How To Make A Non-Alcoholic Margarita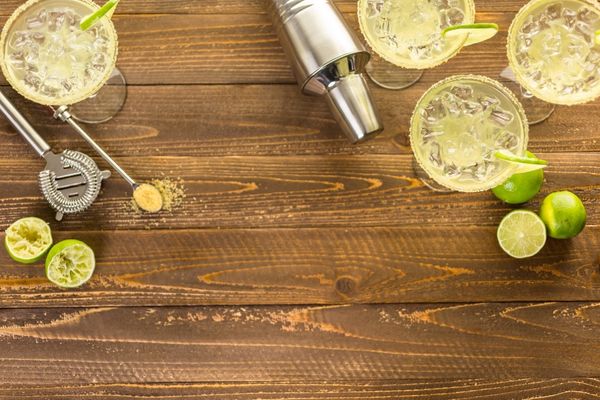 Cocktails are typically alcoholic beverages, however, many people opt not to drink alcohol at all or choose to take breaks from it occasionally. Regardless of the cause, it shouldn't prevent you from savoring a well-made beverage. It's pretty easy to convert a favorite cocktail, like the margarita, into a non-alcoholic version; you simply need to get inventive to get a similar flavor.
This non-alcoholic margarita recipe doesn't require any special bartending knowledge or challenging-to-find ingredients. With a hint of lemon and orange to round out the zesty flavor, the drink is stirred in the glass and primarily made up of lime juice. The drink is given a tequila-like flavor by adding agave nectar, which also balances out the tartness of the fruits.
Keep in mind that there are now non-alcoholic tequila alternatives in the market today. These are different kinds of spirit alternatives you can try:
Here are some basic ingredients when making non-alcoholic margarita:
Lime juice

Lemon juice

Orange juice

Agave nectar or your choice of tequila alternative

Sparkling water or club soda

Flaky salt and lime
Here is a video from Seedlip on how to make a non-alcoholic margarita using their Grove Margarita product.
When Is The Good Time To Drink A Non-Alcoholic Margarita
There are various margarita varieties available. You can scoop a margarita out of a bucket, or you can have a really fancy top-shelf handcrafted margarita. Since the taste of a drink reflects its quality, you would want to really convey a perfectly prepared margarita when you create a non-alcoholic version.
A non-alcoholic margarita is a superb dinner beverage and excellent for gatherings and a light afternoon refresher. The exciting flavor can even balance a meal of rich or fatty foods. Serve it during backyard barbecues with the family or consume it over the holiday season. 
Bring this non-alcoholic margarita to potlucks, festivities, or parties, and double or triple the batch. Tamales and other Latin American meals go especially well with it. You can't go wrong with a dish of homemade tortilla chips and pineapple salsa!
Tips and Tricks For Your Non-Alcoholic Margarita
The best non-alcoholic margaritas must be made using freshly squeezed juices. Simply put, the bottled versions lack the same sharp flavor; many are sweetened or contain other substances.
When shaken, the margarita mocktail is also delicious: combine the juices, agave nectar, and ice in a cocktail shaker. Shake for about 10 seconds. Then strain into the glass with the salt rim, top with fresh ice, and top with soda.
For the rim, coarse kosher or sea salt is also great. Especially table salt, stay away from fine-grained salts.
You can also customize your non-alcoholic margarita with different flavors of fruits. Combine 1 cup of fresh or frozen strawberries, lime juice, orange juice, and agave or tequila spirit alternative to make a virgin strawberry margarita on the rocks. Pour over ice in a glass, then sip. On a hot day, a slushy frozen margarita mocktail is incredibly cooling. Simply combine all the juices, agave, and one or two cups of ice in a blender and serve it frozen (depending on how slushy you like).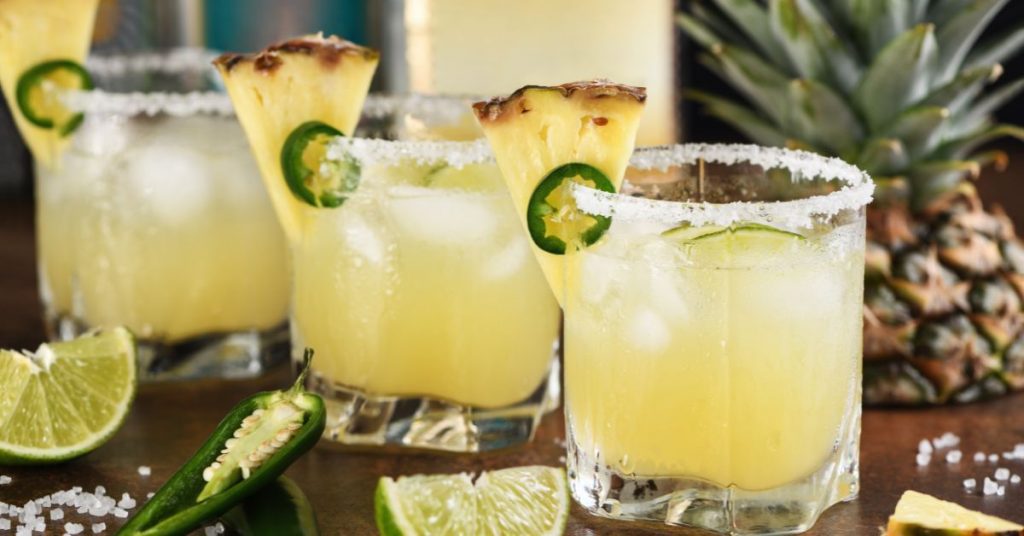 Non-Alcoholic Margarita FAQs