Time to read: 6 minutes
Can't have alcohol but want to drink something? Well, you might be surprised by the non-alcoholic drinks with tonic water available at the store! 
Tonic water's distinctive bitter flavor is derived from quinine. Tonic water is typically used as a mixer for alcoholic beverages, especially the traditional gin and tonic, but there is no reason why you can't enjoy the flavor of tonic in a mocktail as well. 
In this blog article, we get into some of the best options and how they taste.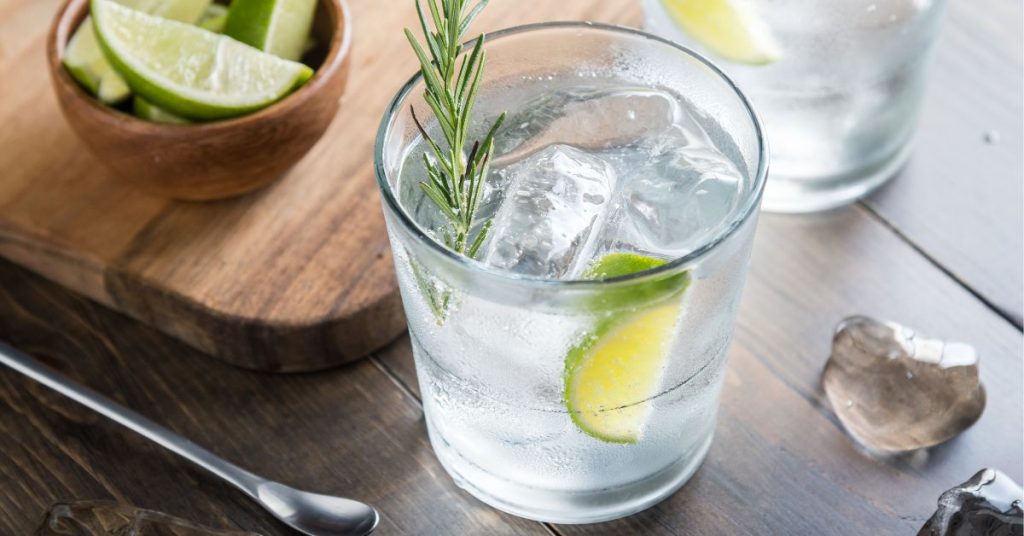 But First, What Is Tonic Water?
Quinine, which was originally added to tonic water as malaria prophylactic, is present in the fizzy beverage in tiny amounts. Quinine is responsible for the distinctive bitter flavor of tonic water. Although tonic water is typically used as a mixer for alcoholic beverages, especially the traditional gin and tonic, there is no reason why you can't also enjoy the flavor of tonic in a mocktail.
Tonic water originates in South America, notably Peru, where Spanish colonialists first discovered quinine. It was transformed into tonic water by British officers stationed in India when they combined it with soda water and sugar. Tonic water has an acquired flavor that those who intentionally seek out "bitter" taste profiles enjoy; it goes well with the flavor of gin.
Tonic water is a little different from club soda and sparkling water. Club soda is carbonated water with additional minerals, including sodium bicarbonate, sodium citrate, and potassium sulfate, whereas tonic water is prepared from the aforementioned combination of quinine, carbonated water, sugar or high fructose corn syrup, and (occasionally) flavorings. 
Carbonated water is what is known as sparkling water. Sparkling water is water that has naturally occurring carbonation. Technically, a seltzer is carbonated water with artificial carbonation.
What You Should Know About Quinine In Tonic Water
The bark of cinchona trees contains quinine. Quinine has long been used as a malaria treatment by adding to tonic water. It is safe to consume in moderation, according to experts. Around 83 parts per million in carbonated beverages have been given FDA approval in the United States. Tonic water is not harmful, although it has no advantages and could increase calorie intake unnecessarily.
Quinine may cause allergic responses in certain people. If so, avoiding tonic water and any other products containing quinine is advised. Quinine should not be used in medications if you are:
pregnant or breastfeeding

those who have irregular heartbeats

those who suffer from liver or renal dysfunction

people whose blood sugar is low
Meanwhile, quinine and several medicines can interact. These consist of:
Antacids

Antibiotics

Antidepressants

Blood thinners

Neuromuscular-blocking drugs

Seizure medication

Statins
There haven't been enough studies on young children or the elderly to determine if quinine at any dosage is safe for these groups. If you and your doctor decide to take a medicinal dose of quinine to treat a malaria infection, follow the directions on the prescription exactly and be sure to first talk to your doctor about any other medications you are taking.
Some medications can have potentially harmful interactions when used with a therapeutic dose of quinine. Discuss any additional medical issues you may have, as some of them may worsen if you take quinine.
There are a lot of non-alcoholic drinks out there that were proven to have a number of health benefits. You can also try creating non-alcoholic kombuchas and buying vegan non-alcoholic wines.
Tonic Water Nutrition Facts
An average of 115 calories are contained in a 12-ounce serving of tonic water. This is mostly caused by the additional sugar present in tonic water from almost all brands. You would probably be better off purchasing sparkling water or club soda if calories were a key consideration. Since tonic water is used to purposely add bitterness to cocktails, they aren't always interchangeable.
In a 12-ounce bottle of tonic water, there are about 32 grams of carbohydrates. The amount of sugar and carbohydrates in tonic water will often be equal. This is due to the bitterness of tonic water, which makes it difficult to sell even though it contains no calories. Lower-calorie versions might be available, but because it's not the healthiest choice, we advise using it simply as a mixer.
A typical 12-ounce bottle of tonic water contains 32 grams of sugar. Because of this, it differs from other carbonated waters, which typically contain 0 grams of sugar.
Recipe Ideas For Non-Alcoholic Drinks With Tonic Water
Tonic mixed drinks are energizing, light, and the flavor options are surprisingly varied. Tonic water is a great match for a range of distilled spirits due to its distinctive flavor profile. It gently enhances the natural flavor of the alcohol because it is effervescent without being overly sweet, and the flavor is rather transparent. Furthermore, tonic water can be improved by adding various fruits, herbs, and spices.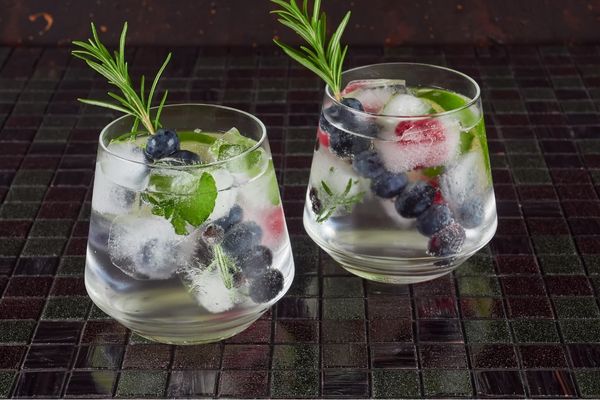 Below are some recipe ideas for non-alcoholic drinks mixed with tonic water, which you can serve for parties, weddings, or any other occasion!
Do you want a healthy and cleansing option?
You can mix tonic water with vegetables, such as celery, cucumbers, and tomato. Combine tonic water with cucumber slices or juice for a cool summer cocktail without alcohol. You can add mint, rosemary, lemon, or lime as a garnish to this mixture. Another idea is to combine tomato juice with a squeeze of lemon and top with tonic water.
How about a more refreshing one? 
You can also combine tonic water with different flavors of fruit juices! The most basic tonic-based virgin cocktails include water and fruit juice. The best option is lime juice because tonic water pairs best with juices with a harsh edge. Tonic and grapefruit are other potent combinations. Pomegranate juice and cranberry juice with tonic are a must-try for something sweeter. Meanwhile, orange juice and tonic water are the main ingredients in a virgin screwdriver or End Wrench.
Searching for more bitters other than the tonic? 
You can add a dash of bitters to lime and tonic to spice your drink up. You can use a specific brand, some of the available flavored artisanal bitters, or even try making your own bitters. Tonic and pomegranate or tonic and cranberry can be made better with a sprinkle of bitters. Simple syrup can also be infused with herbal flavors. You may either make a straightforward one-ingredient syrup using just one herb, like rosemary or mint, or you can mix and match flavors like juniper, lavender, sage, green tea, ginger, or citrus zest.
You can also mix tonic with non-alcoholic spirits such as Lyre's London Dry Spirit, as shown in the video above.
There used to be only one or two tonic water brands available at the local grocery store, but now there are an increasing number of specialty brands.
Simply altering the sort of tonic, you add to your mocktail can alter its flavor. For instance, Fever Tree Tonic Water is renowned for its tiny, Champagne-like bubbles. Many specialized tonics are flavored with botanicals like elderflower or basil, or citrus extracts like lemon or pink grapefruit, which can further improve the flavor of your drink.
Non-Alcoholic Drinks With Tonic Water FAQs