What if you want to be more unique and memorable by giving a birthday celebrant a present other than alcohol? Finding non-alcoholic 21st birthday gift ideas that won't disappoint is difficult because turning 21 is a significant life milestone.
They are progressing toward adulthood.  
This year offers memories they won't forget, from sipping on fine non-alcoholic cocktails with friends to beginning their first adult job.
For this reason, it's even more crucial to commemorate this trip around the sun with the ideal present.
It is perfectly appropriate to gift non-alcoholic drinks for a 21st birthday party. Many people choose not to drink alcohol, and plenty of delicious non-alcoholic options are available. 
Some popular options include sparkling water, fruit juice, soda, and specialty mocktails. If you need help deciding what to bring, you could always ask the host if they have any preferences or if there are any particular non-alcoholic drinks they'd like to have at the party. 
If the birthday celebrant is having a stunning 21st birthday party celebration with lots of people invited, you can offer to bring mocktails for everyone. For an inexpensive option, you can make your own mocktails at home. Here are four tasty non-alcoholic drinks to make at home:
Extraordinary Birthday Cake
There are many extraordinary birthday cake ideas that you could consider for a 21st birthday celebration. Here are a few suggestions:
Customized Cake –

You can customize a cake to reflect the celebrant's interests or hobbies. For example, if the celebrant is a fan of a particular sports team or TV show, you could have a cake made that incorporates those themes.

Multi-Tiered Cake –

A multi-tiered cake with different flavors and decorations on each tier could be a great option for a 21st birthday celebration. Each tier could reflect a different aspect of the celebrant's personality or interests.

Interactive Cake –

An interactive cake could be a fun and memorable option. For example, you could have a cake with hidden surprises inside or a cake that requires the celebrant to participate in a game or activity to reveal the final decoration.

21st Numbers Cake –

A cake with "21" could be a classic but exciting option. You could decorate the cake in the celebrant's favorite colors or flavors.
Remember that the most important thing is to choose a cake that the celebrant will enjoy and appreciate.
Cute 21st Birthday Gift Basket
A cute 21st birthday gift basket can be a thoughtful and creative way to celebrate this milestone birthday. Here are some ideas of what you can include in a gift basket:
Personalized Item

Non-Alcoholic Beverage

Fun Accessories

Gift card

Celebration item
Don't you just love Amazon? Or is it love to hate… they have everything and make it so darn easy.
Have fun putting all them together!
Succulents can be a great gift for a 21st birthday, especially if the recipient is interested in plants or gardening. Succulents are low-maintenance and can add a touch of greenery to any space, making them a perfect gift for someone just starting to decorate their home or apartment.
In addition to their aesthetic appeal, succulents have practical benefits, such as improving air quality and reducing stress levels. They are also great conversation starters and can be a fun way to connect with nature.
When giving succulents as a gift, it's important to choose a healthy and well-cared-for plant. Consider also including a small pot or planter, potting soil, and succulent care instructions to help the recipient get started with their new plant.
Jewelry can be a wonderful gift for a 21st birthday, as it can be cherished for many years to come. Here are some jewelry pieces that can make great 21st birthday presents:
Personalized Jewelry

Birthstone Jewelry

Hoop Earrings

Statement Necklace

Stud Earrings
Remember to consider the recipient's style and tastes when selecting a jewelry piece, and look for high-quality materials and craftsmanship to ensure that the piece will last for years.
Something Related to Their Dog
If the recipient is a dog lover, there are many great gift ideas that relate to pet dogs. Here are some ideas that we think are easy to acquire online and in physical stores:
Dog Breed Mug

Dog Portrait

Dog Breed Blanket

Dog Breed T-Shirt

Dog Breed Keychain
With these customized gift ideas, you can create a special and personalized gift for a dog lover.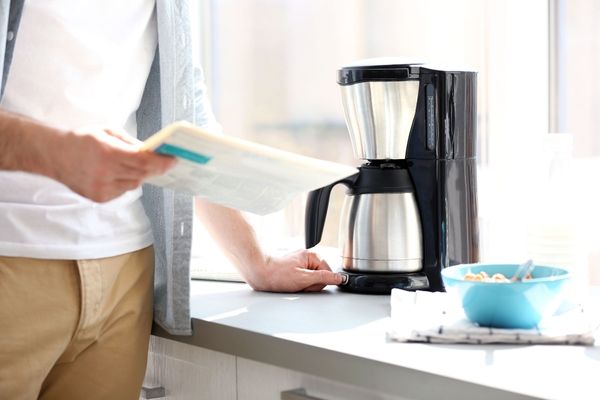 A mini coffee maker can be a great non-alcoholic gift idea for a 21st birthday if the recipient is a coffee lover or a student living in a dorm or small apartment with limited space.
Mini coffee maker gifts are compact and convenient, and they can make a single cup of coffee quickly and easily, which can be perfect for busy mornings or studying late.
Before deciding on a mini coffee maker as a gift, consider the recipient's lifestyle and coffee preferences.
A mini coffee maker may not be necessary if they already have a larger coffee maker at home.
Additionally, make sure to choose a quality brand that is easy to use and clean, and look for one that includes features such as a reusable filter or automatic shut-off for safety.
Astrology Birthday Candles
Astrology birthday candles can be a good gift for 21st birthdays if the recipient is interested in astrology or enjoys candles with unique scents and designs.
These candles are often designed with specific astrological signs and corresponding scents, colors, and symbols, making them a personalized and thoughtful gifts.
The significance of astrology candles can vary depending on the individual's beliefs and practices.
For some, astrology candles are seen as a way to connect with and honor the energy and traits associated with their zodiac sign. Each astrological sign is believed to have specific characteristics and correspondences, such as colors, scents, and symbols. 
Astrology candles are often designed with these correspondences in mind, allowing individuals to tap into the energy and essence of their sign through scent and ambiance.
Vintage or Polaroid Camera
A vintage and Polaroid camera can make excellent 21st birthday gifts, depending on the recipient's interests and preferences. Here are some factors to consider when choosing between the two options:
Style:

A vintage camera has a classic, timeless look that may appeal to someone who appreciates vintage or retro aesthetics. On the other hand, a Polaroid camera has a more modern, fun vibe that may be more suitable for someone who loves instant gratification and social media.

Functionality:

Vintage cameras may not be as practical for everyday use as a Polaroid camera, as they may require special film and may not have all the modern features of a digital camera. On the other hand, Polaroid cameras are designed to produce instant prints and may offer additional features such as filters and editing options.

Cost:

Depending on the make and model, vintage cameras can range in price from a few hundred to several thousand dollars. Polaroid cameras are generally more affordable, with many models available for under $100.

Personalization:

With a vintage camera, you may have the option to personalize it by adding accessories or customizing the camera body. Polaroid cameras may also offer customization options, such as frames or stickers for the prints.
Ultimately, the best gift will depend on the recipient's interests and preferences. If they enjoy vintage or retro aesthetics and don't mind the extra cost and potential limitations of a vintage camera, then that may be the better choice. If they are more interested in instant gratification and sharing their photos on social media, a Polaroid camera may be the way to go.
Fun card games can make an appropriate and enjoyable 21st birthday gift, especially if the recipient enjoys spending time with friends and family. Card games can be a great way to socialize and have fun, and many options are available to suit different interests and preferences.
Some popular card games that could make great 21st birthday gifts include:
These games, and many others like them, can provide hours of entertainment and laughter for the birthday celebrant and their friends. Plus, they can be played repeatedly, making them a gift that keeps giving.
Minimalist wallets are all the rage and can be a great non-alcoholic 21st birthday gift idea, especially if the recipient values simplicity and practicality.
It is designed to hold only the essentials, which makes it ideal for people who want to simplify their lives and avoid carrying around too much stuff.
Some common items that you can put in a minimalist wallet include cash, credit cards, ID cards, a key card or access card, business cards, and receipts.
Remember, the goal of a minimalist wallet is to carry only what is necessary and avoid clutter.
A travel bag or suitcase can be a fantastic non-alcoholic 21st birthday gift. If the recipient enjoys traveling or plans to travel, a high-quality travel bag or suitcase can be a practical and thoughtful gift they'll use for many years.
There are several reasons why a travel bag or suitcase can be a great gift.
Firstly, it's a practical item that the recipient can use on various trips, from weekend getaways to longer vacations.
Secondly, many different styles and designs are available, so you can choose one that suits the recipient's personality and taste.
Thirdly, a high-quality travel bag or suitcase is built to last to withstand travel wear and tear.
Fourthly, many travel bags and suitcases have features that make traveling easier, such as multiple compartments for organization, sturdy wheels for easy maneuvering, and strong handles for easy lifting.
Finally, a travel bag or suitcase can also be a sentimental gift, especially if the recipient plans to use it for a special trip or adventure. Overall, a travel bag or suitcase can be a thoughtful and useful 21st birthday gift for someone who loves or is planning to travel.
Check out this video from Valid Consumer on YouTube, which will guide you in buying the best travel bag or suitcase for the birthday celebrant.
The lip kit trend has been popular for several years and continues to be popular in the beauty industry.
A lip kit typically includes a lip liner and matte or liquid lipstick in a complementary shade.
The idea behind a lip kit is to provide a complete lip color solution that ensures the lip liner and lipstick match perfectly.
Lip kits can be a great 21st birthday gift, especially for someone who enjoys makeup and experimenting with different lip colors.
One of the most famous lip kit brands is Kylie Cosmetics by Kylie Jenner, which popularized the trend with its highly coveted lip kits.
Since then, many other brands have followed suit and released their own lip kits.
The lip kit trend has recently expanded beyond matching lip liner and lipstick sets. Many brands now offer lip kits with additional lip products, such as lip glosses or lip balms. Lip kits are also available in various finishes, from matte to glossy, and in various colors and shades.
A skincare set can make a fantastic non-alcoholic 21st birthday gift for women who enjoy taking care of their skin.
Here are some products you can include in a skincare set for women:
Cleanser

Toner

Serum

Moisturizer

Eye Cream

Sunscreen

Facial mask
And, for men:
Cleanser

Moisturizer

Shaving cream or gel

Aftershave balm or lotion

Sunscreen

Lip balm

Facial scrub
Bath essentials set can make a great 21st birthday gift for someone who enjoys self-care and relaxation. Bath essentials sets typically include bath salts, bubble baths, shower gel, body lotion, and candles, bath bombs and can help the recipient create a luxurious and soothing spa-like experience at home.
A bath essentials set can also be a great way to encourage the recipient to take some time for themselves and prioritize their well-being, which can be especially important during stressful times like transitioning into adulthood.
Additionally, bath essentials sets come in various scents and formulas, so you can choose one tailored to the recipient's preferences or skin type.
Sneaks can be a practical and useful non-alcoholic 21st birthday gift, especially if the recipient enjoys an active lifestyle or frequently engages in physical activities like running, hiking, or working out.
Sneakers are versatile and can be worn for various activities, making them a practical gift that the recipient can use in many different situations. Investing in a high-quality pair of sneakers can help prevent injury and provide support and comfort during physical activities.
However, if the recipient is not particularly interested in sports or physical activities, a pair of sneakers may not be the most practical gift. In this case, it may be better to consider other gift options more tailored to the recipient's interests and preferences.
Gift Card for a New Workwear
Gift cards for new workwear can make a practical and useful non-alcoholic 21st birthday gift, especially if the recipient is just starting their career or needs to update their professional wardrobe.
By giving the recipient a gift card to a store that specializes in work wear, such as a department store or a specialty retailer, you can help them purchase clothing that is appropriate for their workplace that fits well.
This can be especially important for young professionals starting their first job and needing to make a good impression.
However, it's important to make sure that the recipient is someone who would appreciate and use a gift card for work wear. Suppose the recipient is not currently working in a professional environment or is particularly interested in fashion or clothing. There may be more appropriate gifts than a work-wear gift card in that case.
App subscriptions can make a satisfying 21st birthday gift, especially if the recipient enjoys using their phone or tablet for entertainment, education, or productivity.
App subscriptions can provide recipients access to new learning opportunities, entertainment, and ways to improve their well-being. They can also be a cost-effective way to try out new apps and services without committing to a long-term subscription.
There are many app subscriptions that you can gift to someone for their 21st birthday. Here are a few ideas:
Headspace –

This app offers guided meditations and mindfulness exercises that can help reduce stress and improve mental well-being.

Audible –

With an Audible subscription, the recipient can access many audiobooks, podcasts, and original content.

Calm –

This app provides meditation sessions, sleep stories, and relaxation techniques to help users unwind and de-stress.

Duolingo Plus –

With a Duolingo Plus subscription, the recipient can learn a new language through interactive lessons and personalized learning tools.

Netflix –

A Netflix subscription can provide the recipient access to a wide variety of movies and TV shows on their phone or tablet.

Spotify Premium –

This subscription allows the recipient to stream ad-free music and podcasts and download content for offline listening.

Skillshare –

With a Skillshare subscription, the recipient can access thousands of online courses and tutorials on various topics, including art, design, and technology.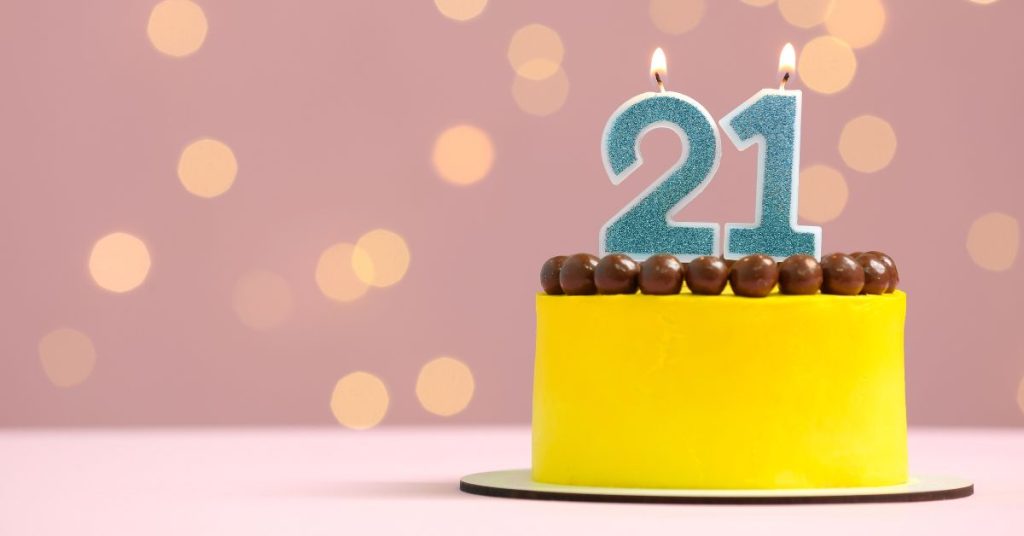 Non-Alcoholic 21st Birthday Gift Ideas FAQs