One of the beverage industry's fastest-growing subsectors right now is alcohol-removed wine. With its selection of Fre non-alcoholic wine, the Trinchero Family Estates leads the competition. The California-based vineyard first entered the market for wine without alcohol in 1992. Since then, it has created a new style of wine consumption that is becoming more popular every.
It can be anticipated that this rising tendency will continue for some time as Americans prioritize lifestyle, balance, and tranquillity more and more.
One of the most reputable wine companies in America, Sutter Home Winery, produces Fre non-alcoholic wines. Sutter Home Winery was established in the late 1800s and was bought by the Trinchero Family in 1947. Sutter Home is currently one of Napa Valley's last remaining family-run wineries.
Sutter Home was a typical mom-and-pop winery in the 1950s, specializing in selling red and white wines in large quantities to clients in Napa Valley. Trinchero Family Estates was established by unyielding tenacity and a little bit of luck. Nobody could have imagined the unparalleled success that would come when Italian immigrant Mario Trinchero departed New York City more than 70 years ago in quest of a better life for his family in Napa Valley. 
A common touch has always been there in the Trinchero family. Bob Trinchero pursued a career in winemaking after returning from the Air Force. Before relocating to St. Helena, Bob and his brother Roger's uncle, John, smuggled California wine in quantity into New Jersey. Before moving to California with his brother, Mario, he worked as a bartender at the Barbizon Plaza Hotel in New York. 
The Trinchero Family Estates is an enduring emblem of the American Dream thanks to its portfolio of more than 50 international wine and alcohol brands, the world's first White Zinfandel, some of Napa's most sought-after vineyards, and more. Its creation in the 1980s and the subsequent rapid rise in popularity of the wine are intimately related to the history of Trinchero Family Estates and its ascent to prominence. 
Trinchero Family Estates (TFE), the second-largest family-owned winery in the world and the fourth-largest overall, has more than 50 award-winning wine and alcohol brands sold in nearly 50 different nations.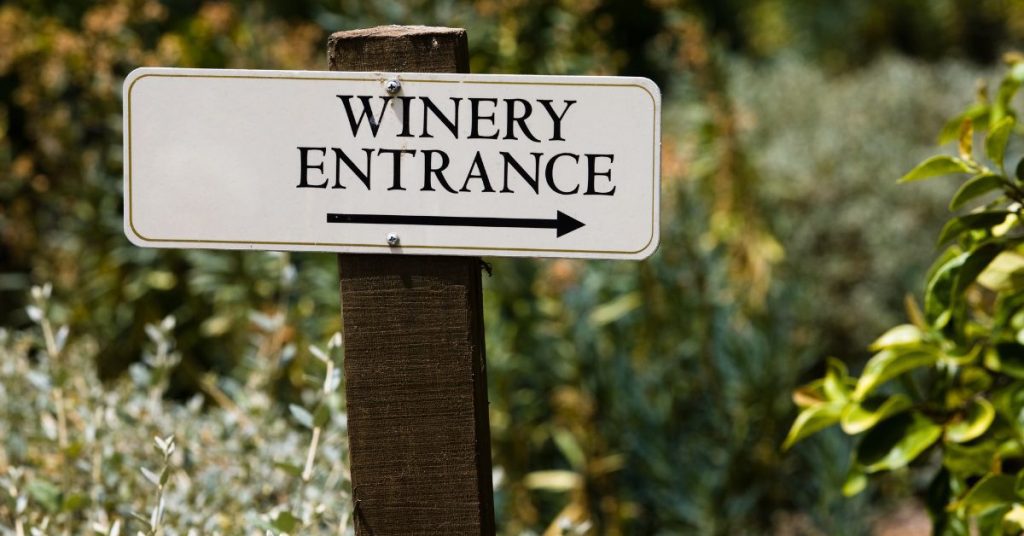 Since accidentally discovering their best-selling White Zinfandel, The Trincheros and Sutter Home have endured a great deal of hardship. In 1975, a quantity of White Zinfandel juice accidentally stopped fermenting. Because less sugar was turned into alcohol, the outcome was sweeter than usual.
Many consumers found the fruity, pleasant wine simple to savor, while connoisseurs found it simple to mock as the alcohol equivalent of a bike with training wheels. Despite the continued success of his White Zinfandel, Bob Trinchero admits that "pink wines are the lowest of the low" on the scale of sophistication.
The Trincheros became well-known over time for their technical advancements and wines. For instance, they introduced the single-serving bottles with a volume of 187 milliliters that are now prevalent on airplanes and the clear pressure-sensitive labels that are now frequently found on wine bottles.
Fre non-alcoholic wines, a product of Trinchero Family Estates in California, are now gaining popularity. There was only one other product on the market when it debuted, and Roger Trinchero noticed the popularity of non-alcoholic beer and the cultural movement surrounding safe driving and thought about non-alcoholic wine.
The Trinchero made the most out of the growing sober trend, producing different varieties of non-alcoholic wines.
The cascading bubbles and delicate effervescence of Fre's alcohol-free Sparkling Brut enrich any occasion. Apple and strawberry flavors contrast with the fragrant perfume of green apples and juicy pears. The finish of this bubbly drink is expertly balanced between dry and lively.
With its flowing bubbles and subtle effervescence, the Sparkling Rosé elevates any occasion to elegance. Crisp and invigorating sparkling wine with notes of delectable strawberries and lemon. This bubbly is nicely balanced and has a dry, energetic finish.
Fre's alcohol-free Chardonnay is elegant with its deep golden color and vibrant tropical fruit taste. Before a wonderfully tart finish, rich, creamy apple tastes and crisp citrus notes meld together on the palate.
Fre's opulent Moscato starts with the pleasant aromas of peaches and rose petals. A palate of creamy, sweet flavors and a wonderful, lingering finish come next.
Fre Rosé is a delicate wine with a pink tint that tastes vivaciously of strawberry and lemon. It has rich cherry overtones, a crisp, delectable palate, and a charming, delicate finish.
Fre's White Zinfandel's lovely rose color and delicate flavor bring a pleasant summer day to mind. A delicious aftertaste follows fresh strawberry and cranberry flavors. Fragrant strawberry and cranberry aromas come first. This non-alcoholic wine tastes best when properly cold and makes a delightful aperitif or picnic pour.
The beginning aroma of Fre's alcohol-free Red Blend is that of ripe black cherries, which have a deep ruby-red color. It features a rich, silky mouthfeel, bright fruit scents, a mild smokey flavor, and a lengthy finish.
Fre's alcohol-free Merlot boasts a gorgeous crimson color, a rich, indulgent flavor, and a lot of flair and grace. This Merlot has a lengthy, rich finish with appealing black plum flavors and aromas. It is incredibly smooth. If you're planning to create your own non-alcoholic mulled wine at home, Fre Merlot can be the perfect component.
Fre alcohol-removed Cabernet Sauvignon has a rich palate of berries and spice, which frames the black cherry smells, and a beautifully juicy finish. For any occasion, you may also prepare a non-alcoholic mulled wine with this Cabernet Sauvignon.
For more reference on the taste and feel of Fre non-alcoholic wine, watch this review of Fre Merlot and Red Blend.
Fre's Wine-Making Process
At first, making alcohol-free wine is not all that different from making regular wine. Grapes are first harvested to start the process. The Trinchero Family Estate in California owns nearly 10,000 acres. Because there are so many different types of vineyards, winemakers select the best ones to develop grapes that brilliantly exhibit the distinctive qualities of each varietal. 
Grapes for Fre non-alcoholic wines are sourced from coastal California, Lodi, and Clarksburg. After 30 years of practice, the Fre winemakers are specialists at identifying the grapes that will continue to produce wine with the classic flavor, texture, and structure that consumers have come to expect.
Fre wines go through the same maturing and fermentation processes as regular wines. When the wine is ready, winemakers meticulously carry out the de-alcoholization procedure while maintaining the qualities of the wine's distinctive flavors and aromas using a cutting-edge spinning cone column. 
Spinning cone technology, invented in Australia, separates and preserves a wine's primary characteristics and aromas during the de-alcoholizing procedure using centrifugal force and nitrogen gas. Here's how the spinning cone technology works:
The wine is then fed into the spinning cone column's top.

Wine is turned into a thin film by rotating cones using centrifugal force.

To extract the wine's delicate aromas and tastes and prevent oxidation, nitrogen gas is pumped into the bottom of the column.

To get rid of the alcohol, the residual liquid is sent through the column once more, this time at a higher temperature.
The end product is a wine that has had the alcohol removed and contains less than 0.5 percent alcohol. That is roughly similar to the alcohol content of orange juice left out at room temperature overnight or the same amount of alcohol as a kombucha.
Fre non-alcoholic wine goes through the complete vinification process; thus, it tastes a lot like its more conventional wine equivalents. To offer festive options for those who don't drink alcohol, the firm introduced single-serve Sparkling Rosé and Sparkling Brut cans in the early months of 2020.
A Good Choice For Any Occasion
Who says a premium wine must be alcoholic? Europeans have been consuming wines and spirits that have undergone a process known as de-alcoholization for many years. As you would have imagined, this technique removes all alcohol practically while preserving the drink's original flavor. You can find any wine, champagne, beer, or spirit without alcohol.
Fre non-alcoholic wines are alcohol-free and have half as many calories as regular wine or soda. The average number of calories in an 8-ounce glass is 70, making it a suitable swap for juice or soda. Additionally, each glass is vegan and gluten-free, which ticks all the right boxes.
The Sparkling Brut is a good option for individuals who prefer to pop a bottle open. The grapes for this wine are sourced from vineyards in California's chilly, foggy marine-influenced regions, where grapes slowly ripen, producing sharp acidity and crisp taste. This dry sparkling wine works well with creamy seafood pasta, nutty cheeses, or plain potato chips.
Try Fre Chardonnay if you want a fragrant white. This de-alcoholized wine is made from grapes grown in California's warm, sunny inland region, with vibrant notes of tropical fruit. Rich and creamy on the palate, it goes well with mild cheeses, creamy seafood, and pasta meals.
Meanwhile, a glass of robust, peppery Cabernet Sauvignon from Fre pairs best with a succulent steak topped with blue cheese. 
It goes without saying that alcohol wreaks havoc on your body. Alcohol affects practically every organ, including your heart, brain, and liver. Many aspects of your health might be improved by reducing or quitting alcohol usage, but giving it up for a month could seem ridiculous, given how little time that is.
Research shows that abstaining from alcohol for a brief period of time can improve your health.
Here are some benefits of giving up alcohol:
Weight loss

Increased hydration

Improved sleep

Better focus and productivity

Increased alertness and reduced fatigue
Finding the ideal non-alcoholic option might be challenging, just as with regular wines, because so many options are available. That's why we compiled this list of versatile Fre non-alcoholic wines. Now, you can consume as much wine as you like with an ABV of less than 0.5 percent without worrying about finishing the dessert.
Mocktails and Recipes With Fre
Even those who don't drink alcohol value a well-made mixed drink. Fre has sought the expertise of Natalie Bovis-Nelsen, a renowned mixologist and creator of the Liquid Muse. Her numerous tasty mocktail creations combine your favorite Fre wines with fresh berries, herbs, and spices. 
You'll find delectable inspiration in this mocktail collection whether you're throwing a soirée, celebrating a promotion, or simply starting the weekend in style. Here are three different mocktail recipes that are easy to recreate at home:
Blackberry Lemonade Mocktail
Ingredients
1 bottle Fre Moscato

2 cups blackberry herbal tea, steeped and cooled

1 cup ice

Fresh lemon juice
Instructions
In a pitcher, combine all the ingredients and chill. 

If preferred, incorporate blackberries and lemon wedges. 

Serve chilled.
Strawberry Rhubarb Rosé Spritzer
Ingredients
4oz Fre Sparkling Rosé

2oz Rhubarb simple syrup

1 cup strawberries

1 lemon juice
Instructions
In a blender or food processor, combine the strawberries and lemon juice until smooth. 

To a tumbler with ice, add 1 oz of the strawberry lemon purée, the rhubarb simple syrup, and Fre Sparkling Rosé. Stir well. 

If preferred, garnish with strawberry and rhubarb. Enjoy!
Ingredients
2oz Fre Moscato

4oz Fre Sparkling Brut

1oz Lemon juice

Granulated sugar
Instructions
To create a sugared rim, dip the rim of the martini glass in lemon juice first, then in granulated sugar. 

In a cocktail shaker with ice, add Fre Moscato and lemon juice. Shake to blend. 

Before straining into the prepared glass, add Fre Sparkling Brut.
Fre non-alcoholic wines provide a well-balanced wine experience without the alcoholic component. Here, you'll find meals made with fresh, whole ingredients that are intended to keep you in top form. These recipes, which pair Fre varietals with them, were created by Fre in collaboration with the meal planning service eMeals.
With these pairing ideas, you can organize the perfect meals for dinner dates or any special occasion with Fre non-alcoholic wines.
Turmeric Roasted Tomato Soup with Goat Cheese (Fre Red Blend)

Spicy Orange-Glazed Salmon (Fre Chardonnay)

Sweet Glazed Turkey Sliders (Fre Cabernet Sauvignon)

Mushroom-Walnut Pesto Gnocchi (Fre Merlot)

Red Curry Shrimp (Fre Rosé)

Honey Greek Yogurt Tart (Fre Sparkling Brut)
Alcohol is more ceremonial, cultural, or social for many people than anything else. It can be awkward to be the only one without a drink in sight in social situations. Additionally, discomfort might increase if you are from a culture where alcohol is a staple of social gatherings. 
Giving up alcohol does not prevent you from occasionally enjoying a glass of wine; it simply needs to be non-alcoholic. Forget fakes that are artificially flavored and non-alcoholic that mimic doctored grape juice. 
In just a few years, the zero-proof wine market has advanced significantly. It is now full of intriguing, nuanced selections that promise to pique your palate's interest in a manner comparable to that of their alcoholic counterparts.
You can easily get Fre non-alcoholic wines at nearby grocery stores and supermarkets, including Target and Publix.
Fre Non-Alcoholic Wine FAQs