Both you and an alcohol-free beer don't have to lose their edge. Experience the North American-style Coors non-alcoholic beer, which is double-brewed for true flavor in the Coors tradition. 
Coors Edge is a lager with only 45 calories per 355mL and is made with the best-malted barley and all-natural flavors to give a great taste. A crisp golden lager with the signature Coors flavor that has less than 0.5% alcohol by volume will keep you focused on the present.
About The Manufacturer - Molson Coors
Molson Coors has been making beverages that bring people together to celebrate life's milestones for more than 200 years. Thus, the company's history can be traced back to 1774 when William Worthington started brewing in Burton in Trent, England. 
In Colorado, prohibition began in 1916 and nationwide in 1919. Until Prohibition was overturned in 1933, Miller and Coors (Molson Coor's previous company name) survived by making soda, near-beer, and malt syrups. In 1978, a century later, Coors Light was established. It is currently one of the most popular beers in the United States and is consumed by beer drinkers in more than 25 other nations.
Molson Coors creates other well-known and recognizable beer brands, such as Miller Lite, Molson Canadian, Carling, and Staropramen, as well as Coors Banquet, Blue Moon Belgian White, Blue Moon LightSky, Vizzy, Leinenkugel's Summer Shandy, Creemore Springs, Hop Valley, and others. The company offers a contemporary portfolio beyond the beer aisle, even though its origins are entrenched in the beverage.
The New York and Canadian Stock Exchanges offer shares of the publicly traded Molson Coors Beverage Company, which operates through Molson Coors North America and Molson Coors Europe (TAP). Their Imprint and 2025 sustainability goals show the company's dedication to increasing industry standards and leaving a positive impression on our workers, customers, communities, and the environment.
Learn more about Molson Coors' Imprint targets and their commitment as a signatory to the UN Global Compact and CEO Water Mandate.
Coors Edge For Beer Lovers
Due to the desire to drink alcohol in moderation, consumers are requesting more delicious beverages. Molson Coors is expanding its diverse innovation portfolio by adding more low- and non-alcoholic drinks to give consumers more options and opportunities for refreshing themselves safely.
Because of this, by 2025, Molson Coors wants to provide premium low- and non-alcoholic options in all the nations with sizable brewing operations. Additionally, according to consumers, they want something that tastes nice, a quality that was previously thought to be mainly absent from the non-alcoholic beer market. The brands may help to promote moderation by offering additional beverage options with a 3.5% ABV or lower.
Coors Edge took the place of Coors N/A in the brand's lineup. It offers the fewest calories and carbohydrates in its class. On the tongue, there are aromas of banana-like malt and piney, almost lemony hops with a toasty-sweet finish. 
Right now, Coors Edge is available both in the US and Canada. Since its debut in 2019, Coors Edge has quietly established itself as a player in the rapidly growing non-alcoholic beer market. 
According to IRI multi-outlet and convenience store data, the segment has shown brisk growth over the last three years, reaching a new peak in 2021 with $236 million in sales. That is an increase of 24% over the previous year and about 72% since 2019. Coors Edge has also profited from the trend, increasing sales by 49% to $7.3 million between 2019 and the end of 2021. During the same time frame, its volume increased by 38%. 
Coors Edge is a double-brewed beer that replicates the characteristics of Coors Banquet by combining the flavor profiles of two different beers. It is a wonderful option if you want the most flavor with the fewest calories. In recent years, the non-alcohol beer market has exploded, driven by high-profile competitors, including industry leader Heineken 0.0. 
Watch this review of Coors Edge, which claims it tastes like just the original Coors with alcohol.
Coors Edge, a non-alcoholic beer with only 45 calories per 355mL can, is always an option. It works well with sharp cheeses and your preferred barbecue food and is double-brewed. It can be purchased anywhere that sells beer for 12 cans, including Amazon! 
If you'd like to sample some Coors beverages and learn more about their brewing process, Coors Brewery offers in-person and virtual tours. By taking the virtual tour, you can learn about the brewery itself, its history, the brewing process, and the brand's sustainability goals. 
Meanwhile, the in-person tour will be at the biggest single-site brewery in the world, located at the foot of the Rocky Mountains, where you can observe and sample traditional brewing! 
Coors Brewery has thrived since 1873 thanks to a history of excellence, innovation, and customer service. It takes a 30-minute look at the malting, brewing, and packaging operations to highlight the brand's heritage and love for brewing. Old pictures, neon signs, vintage beer cans, bottles, and other artifacts from their collection are also shared.
If you're not up to touring the place, you can join the sampling-only program that involves tasting three samples from Coors' family of brands.
To learn more about Coors Edge's nutritional information and fermentation sources, check out the molsoncoors.com/nutritional-information page.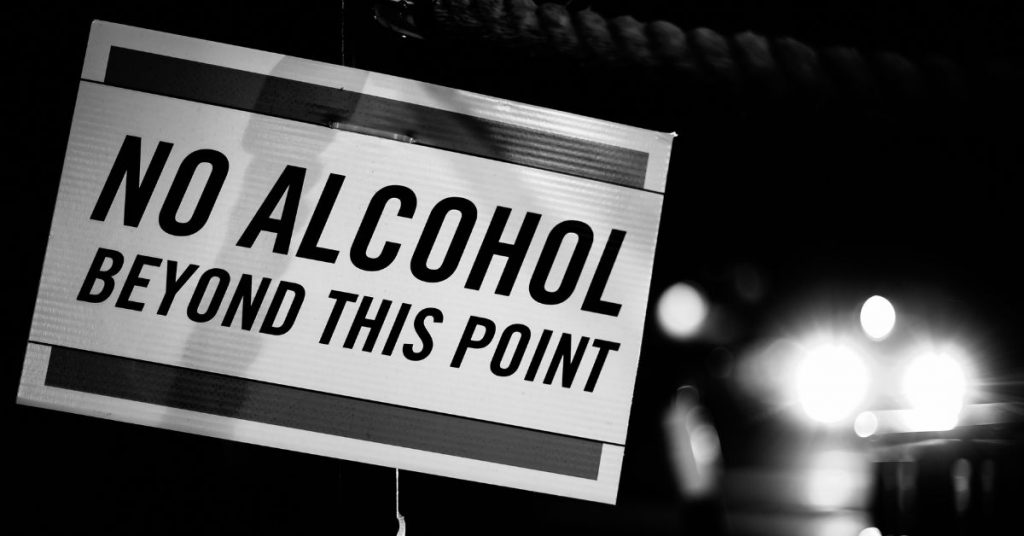 In conclusion, Coors Edge is a North American-style lager. Its flavor is quite comparable to that of its alcoholic cousin, Coors Banquet, demonstrating the company's aptitude for producing fine beer without the euphoria.
As you open the can, you'll smell notes of maize and pear, which carry over to your palate when you take that first sip. You also receive modest balancing flavors of robust grain because of its gentle sweetness. Coors Edge has a heavy head that swiftly dissipates and is a bright golden straw color.
Coors Non-Alcoholic Beer FAQs