Time to read: 5-7 minutes
Non-alcoholic beer is a terrific option for people to consume less alcohol while still appreciating the flavor and experience of a beer. By getting rid of the alcohol, you're getting rid of a poisonous substance that raises the possibility of developing a chronic illness.
You might be shocked to hear that the majority of non-alcoholic beer still contains minuscule levels of alcohol. Despite claims to the contrary made by some businesses, most near beers typically have an alcohol by volume of around 0.5% as opposed to the typical 5% ABV of alcoholic beer. 
There are many reasons to think about these new possibilities, regardless of whether you're simply cutting back, pregnant, or in addiction treatment. Here are some things you should know about non-alcoholic beers and your health before buying a six-pack.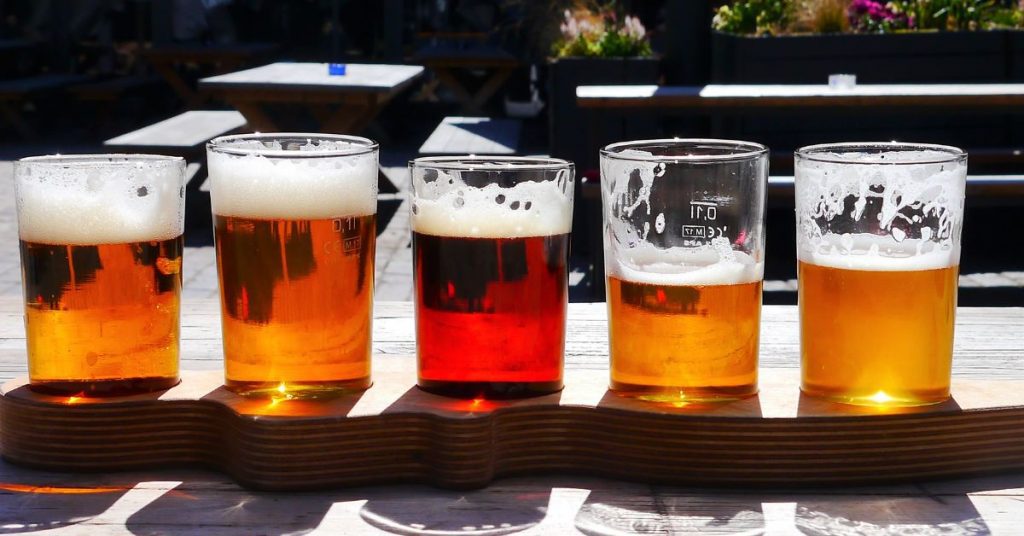 Just a few alcohol-free beers won't make you intoxicated or exceed the legal blood alcohol limit for driving. Even though you'll unlikely experience any effects from such a small amount of alcohol, it can still be used as a justification for wanting to consume a stronger beverage.
What Is The Feeling Of Being Drunk?
It helps to have a scientific definition of drunkenness to determine whether you can get wasted on low-alcohol beer. The most popular metric for determining a person's state of drunkenness is blood alcohol content or BAC. Your blood alcohol content (BAC) is the amount of alcohol measured in your blood. A BAC of 0.04% signifies that there is 40mg of alcohol per 100ml of blood, according to a breathalyzer test.
The University of Notre Dame claims that when your blood alcohol content (BAC) exceeds 0.04%, you are likely to feel more at ease, have fewer inhibitions, and possibly even feel warm and content. On the other hand, you can also have a little trouble with judgment and memory.
While scientists may argue on the best way to calculate BAC precisely, any equation must consider a person's alcohol consumption volume. Alcohol by volume, or ABV, is a measurement used to determine the amount of alcohol in a given beverage volume. A pint of beer with a 4% alcohol content contains 23ml pure alcohol because 23 is 4% of 568ml.
Simply put, a beverage with a higher ABV is more likely to increase your BAC and make you feel worse. Alcohol has a different impact on each person. A person's tolerance to alcohol and how soon they become drunk depend on their:
Sex

Body size

Past drinking history

Age

Amount of food consumed before drinking

Whether they've taken drugs/medication
The tolerance to alcohol may be lower among older individuals, those with less drinking experience, women, and smaller individuals. Additionally, not eating or using medications before drinking might intensify the negative effects of alcohol on the body.
Alcohol enters your bloodstream when you drink and has an impact on how your body and brain work. Your body and brain perform significantly more slowly when you drink a lot.
You can become intoxicated by consuming alcohol, which is related to:
Drowsiness

Vision problems

Loss of balance

Lack of coordination

Slow and/or poor judgment

Slowed breathing and heart rate
The effects of alcohol on the body become stronger the more you consume. Being drunk might be risky. It may result in coma, death, dehydration, vomiting, injuries, and seizures. Knowing the symptoms of intoxication can help you stop drinking before you cause yourself harm.
The Process of Making Non-Alcoholic Beers
Beer is produced by fermenting grains, which means that yeast and other microbes convert the grain's sugar to alcohol and other byproducts. Some classic brands create non-alcoholic beer by stopping the fermentation process, which also stops flavor development. To eliminate the alcohol, other manufacturers cook the beer after fermentation. 
Unfortunately, neither of these traditional techniques yields a beer with a wonderful flavor. To make up for this, producers occasionally add sugar or high fructose corn syrup, resulting in an overly sugary beer.
Leading non-alcoholic craft beer brewers to use cutting-edge, top-secret techniques to create a beer that tastes more like conventional craft beer without using sweeteners. The flavor is more vibrant, stronger, and frequently indistinguishable from the craft beers with alcohol that served as their inspiration.
Is Non-Alcoholic Beer Good For You?
Mind-bogglingly powerful beers gained popularity due to the craft beer boom, but many beer enthusiasts are now looking for lighter brews that offer tremendous flavor. Low-alcohol beer has numerous benefits, including preventing hangovers and long-term benefits like improved fitness and mental health.
Other research has hinted that drinking alcohol in moderation may be good for your health over time. Non-alcoholic beer may have additional advantages besides abstaining from alcohol. No, N/A beer does not make you fat. It has lower calorie content than regular beers. Check out this blog to learn more about calorie comparisons between regular and N/A beers.
Some individuals need to be aware that some N/A beers do contain traces of alcohol. Simply put, a drink with a higher ABV is more likely to raise your blood alcohol content and worsen your symptoms. Anyone dealing with a substance use disorder might also want to proceed with care. Some persons in addiction recovery may have alcohol cravings due to the appearance, flavor, and scent of non-alcoholic beers.
Non-alcoholic beer may appear like an alluring and secure choice when you're working on alcohol addiction rehabilitation. After all, you won't become intoxicated from it and experience issues like careless behavior, poor judgment, or blackouts. However, you should be aware of a few problems with non-alcoholic beer.
Even though non-alcoholic beer is rarely going to get you drunk, it can be a strong trigger and cause cravings that can lead to a relapse. Your sobriety is not worth taking the risk. Consider this a non-alcoholic beer risk. 
Addicts in recovery need to put in the daily effort to prevent relapses. Avoiding people, places, and things associated with your drinking habit can help. You must develop new interests, relationships, and behaviors after you are no longer part of the therapy framework.
Non-alcoholic beer is a steep slope for an alcoholic in recovery. You won't get intoxicated, but the cravings and reactions it produces can still be too strong. It is best to keep cautious and steer clear of non-alcoholic beer.
How Many Non-Alcoholic Beers Are Equivalent To One Beer?
We need to establish typical alcohol serving to determine how many N/A beers are equivalent to one beer. According to the CDC and the National Institute on Alcohol Abuse and Alcoholism, a normal alcohol serving is 12 fluid ounces of beer with a 5% alcohol by volume (ABV), or roughly 0.6 ounces of alcohol.
Ten non-alcoholic beers are roughly equivalent to one alcoholic beer using the definition of an alcohol serving.
How Many Non-Alcoholic Beers Are Needed To Get Drunk?
Since 10 0.5% non-alcoholic beers are equivalent to 1 standard serving of beer, it would take at least 40 non-alcoholic beers to match the amount of alcohol. Many non-alcoholic beers have less alcohol than the 0.5% permitted by law. Hence, it takes more drinks in a single hour to become intoxicated.
Although drinking fewer than 40 pints of alcohol-free beer won't get you intoxicated, drinking beer with an alcohol concentration under 0.5% will nonetheless make you feel drunk.
This is called the placebo effect. This effect happens when two occurrences are associated, creating an expectation of the subsequent event. It is known as alcohol expectancy in this instance. For example, if you link the taste of beer with intoxication, then consuming alcohol-free beer with a comparable flavor may cause you to experience intoxication.
This implies that even if you haven't had any alcohol, you might still experience perception problems and start to feel quite drunk; it even has the potential to cause memory loss. 
Not everyone who drinks non-alcoholic beer will experience this. While drinking an alcohol-free beer, your body may expect to start feeling drunk if you are among others who are drinking alcohol and getting wasted. Even though the placebo effect is merely a psychological phenomenon, it can nonetheless be quite real.
How Quickly Does The Body Break Down Alcohol?
The main reason your blood alcohol content can't increase to a level that makes you feel drunk when you consume alcohol-free beer is that your body processes the alcohol practically as rapidly as you consume it.
An average standard alcohol serving (0.6 fl oz of alcohol) can be metabolized by the human body in one hour. This rate fluctuates based on variables, including sex, weight, and age. Alcohol enters the bloodstream after consumption and circulates throughout the entire body, including the liver and brain.
The typical alcohol serving has a metabolic rate of 0.6 fl oz per hour. This translates to nearly 0.01 fluid ounces every minute, which means that a whole non-alcoholic beer with 0.06 fluid ounces of alcohol would be metabolized in about 6 minutes.
Beer enthusiasts can still enjoy the same flavor of beer without the sedative effects of alcohol. We all know that we should drink responsibly and moderately, but when it comes to N/A beer, there are no restrictions.
You can stay out all night with your friends and drink N/A after N/A without worrying about hangovers, DUIs, liver damage, or waking up wondering if you looked foolish the night before because it has fewer calories and has no adverse effects from alcohol.
Can A Breathalyzer Detect Non-Alcoholic Beer?
Modern breathalyzers are extremely sensitive and can detect even trace levels of alcohol. But does this mean they can detect non-alcoholic beer in your system?
How much non-alcoholic beer you had and how soon after your previous drink you took the breathalyzer test will determine the outcome. It's doubtful that a few non-alcoholic beers will register on a breathalyzer test if you just occasionally consume them. However, if you consume a lot of these non-alcoholic beers in a short time and then take a breathalyzer test immediately, it will detect the presence of alcohol in your system.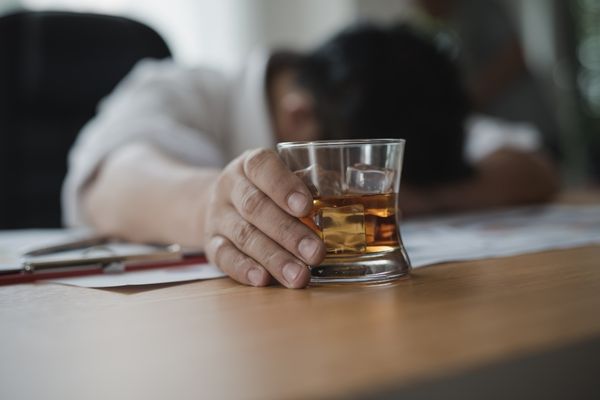 These analyses provide sufficient evidence to conclude that non-alcoholic beer cannot cause intoxication. Alcohol-free beer is a great beverage option in any social situation, whether you're attempting to limit your alcohol intake or just want to put your health first.
Alcohol-free beers have numerous health advantages. They can rehydrate you, boost your immune system, and lower your risk of heart disease. And none of these advantages come with the drawbacks of drinking too much or having a hangover!
You can be confident that, even if alcohol-free drinking beer could provide a placebo effect and make you feel a little tipsy after a few sips (unless you consume 40 or more of these beers! ), you won't be exceeding the legal blood alcohol limit.
These analyses provide sufficient evidence to conclude that non-alcoholic beer cannot cause intoxication. Perhaps we have addressed the question, "Can non-alcoholic beer make you drunk?" Therefore, you can indulge in any of the current non-alcoholic beers on the market without worrying about the possibility of being intoxicated.
Can Non-Alcoholic Beer Get You Drunk FAQs