Trying to think of bachelorette party ideas for non-drinkers? Forgo the boozy bashes without forfeiting any of the fun.
Whether the bride is expecting, there will be underage attendees or the guest of honor doesn't drink, these bachelorette party ideas for non-drinkers will lead to nothing but a good time!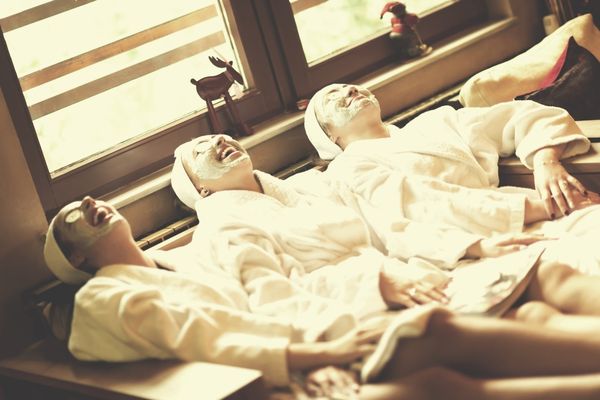 All that wedding planning stress leading up to the big day could be massaged away. A day at the spa is a perfect alcohol-free solution that works for a more calmed vibe. Get hot stone massages, mud baths, mani-pedis, and more.
Destination wedding? Check out these spas.
If you live near a theme park or amusement park, get that rush you crave without alcohol. This is one of the most ideal bachelorette party ideas for non-drinkers but adventurous brides who feel at their best in sneakers while taking in all the thrills.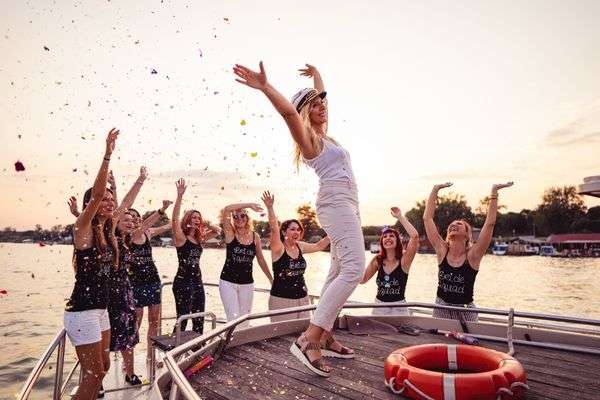 Have An Outdoor Adventure
For brides that love the outdoors, it only makes sense to pick a venue that lets her get back to her roots. Head to the state park for canoeing, hiking, or even rock climbing.
Close to the beach? Consider beach yoga or renting a cabana at one of those beach resorts so they can bring you ice cold water, mocktails, and snacks all day long. 
From cooking class to pottery and everything in between, there are so many cool classes you can sign up for as a group.
It's a great way to bond together without any alcohol involved.
Make A Break For It With An Escape Room
There may not be a more perfect bachelorette party ideas for non-drinkers than an escape room.
Working together to solve the puzzles and get out of the room on time requires a clear head, making it an ideal bachelorette party idea for non-drinkers.
At your home or a beautiful venue, you can have a classy and distinguished high tea. Pull out all the stops with those finger sandwiches, petit fours, macarons, scones, and of course, the tea.
Non-Alcoholic Drink Ideas For A Bachelorette Party
Even though the bride doesn't drink, that doesn't mean you're all stuck with water or boring non-alcoholic beverages. Go beyond the usual sodas and grab something that's healthier with prebiotics and herbs. Poppi and Sunwink are both healthy soda options that promote gut health and taste great.
But if the bride would like a true mocktail, Seedlip is a fantastic non-alcoholic spirit that can be mixed with anything from tonic to fruit juice. You can even make it a bachelorette party game to see which guest can make the bride the best mocktail.
Grab a bunch of ingredients to work with and you could be mixing up a virgin tequila sunrise cocktail, a non-alcoholic espresso martini, or a non-alcoholic negroni. The options are endless for good, clean fun with these bachelorette party ideas for non-drinkers!
Bachelorette Party Ideas for Non-Drinkers FAQs